Spacer for Ceramic-Heater Airless Plastic Welder Elements
$6.95
Part No.:6012-04
Weight: 0.01 LB
Length: 1.62 IN
Height: 0.38 IN
Width: 0.38 IN
Accepted Payments:
Visa, MC, American Express, Discover, PayPal
This is the spacer that goes between the base (6012-02) and the "sleeve" (6012-05) for our Ceramic-Heater Airless Plastic Welder Elements. It has been used on our ceramic heating elements that we have used since 2014.
The "spacer" is different than the "sleeve". The "sleeve" flares out at ONE end, while the "spacer" flares out on BOTH ends.
Exploded view of Heating Element Assembly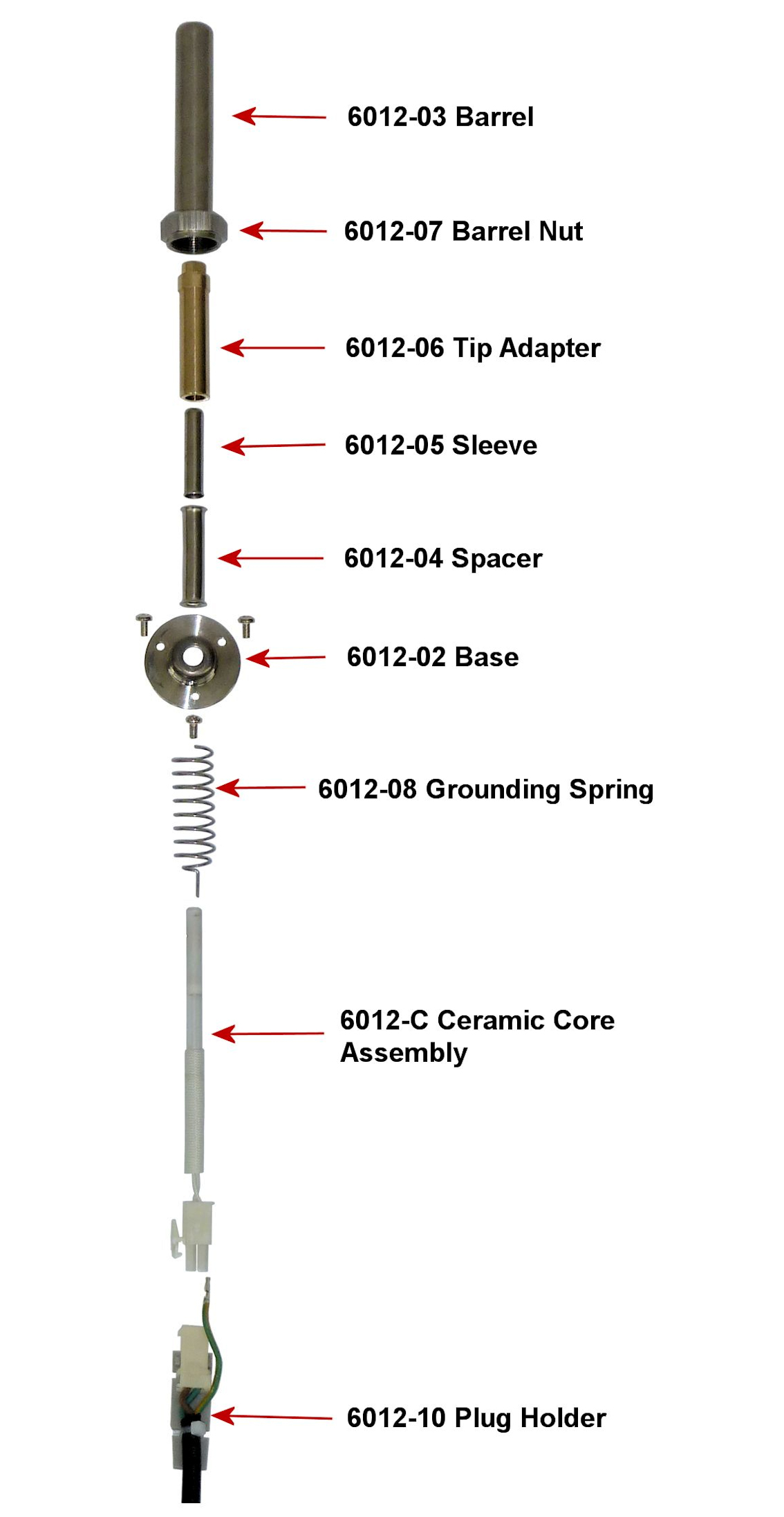 High Resolution Image (opens in a new tab/window)
URE6012-04 POL6012-04 URE6012-04 URA6012-04 sku 6012-04 601204 UR6012-04 POL6012-04 601204 URT6012-04 URT-6012-04 PLY6012-04 POL 6012-04 US-6012-04 PV6012-04 URE-6012-04 PLV6012-04 PLV-6012-04
RELATED PAGES