1/8" M NPT to 1/4" tube push connect fitting
$3.95
Part No.:6057-15
Weight: 0.10 LB
Length: 0.00 IN
Height: 0.00 IN
Width: 0.00 IN
Accepted Payments:
Visa, MC, American Express, Discover, PayPal
1/8" M NPT to 1/4" tube push connect fitting. These fittings do NOT require teflon tape. These are the fittings that go into the flow meter.
On welders built before 2019, you may have a fitting that looks like this: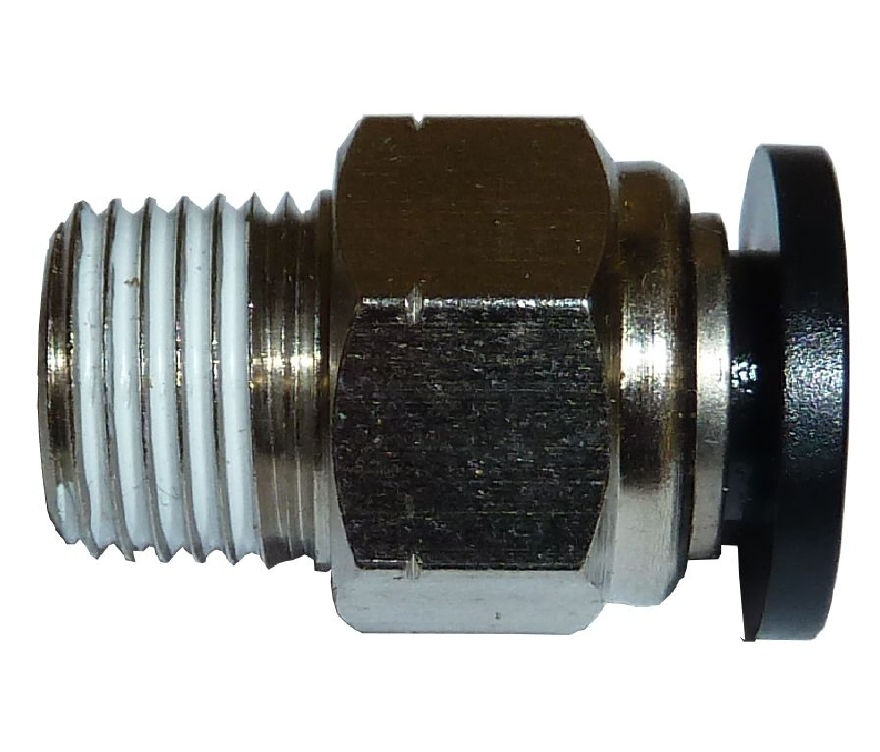 The fittings on welders built prior to 2019 required teflon tape. These newer fittings will work as a direct replacement.
RELATED PAGES