Endura Bumper Repair
December 12, 2018 by Polyvance
Here's one of the more rare bumpers we've fixed up this year. This is a 1970 Pontiac GTO Endura bumper. It is made of thermoset polyurethane molded over a steel frame. The bumper is extremely heavy; it weighs 75 pounds! A bumper like this would be very expensive to replace, but it can be repaired with our airless plastic welder, urethane rod, and 2000 Flex Filler.
This video demonstrates how to repair thermoset polyurethane.
Before: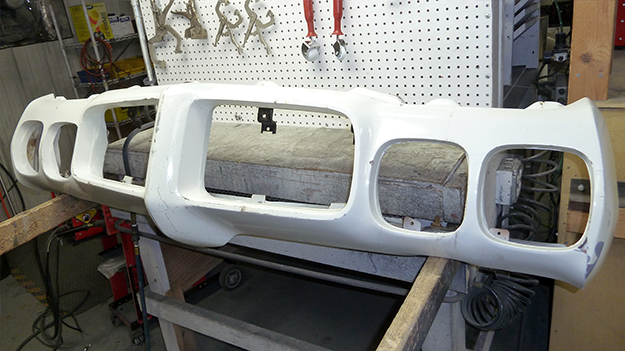 The bumper before sanding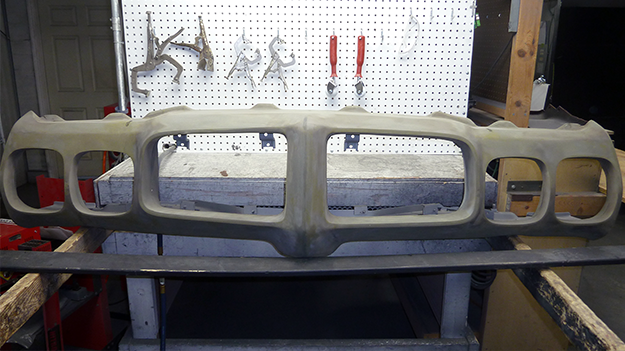 The bumper after sanding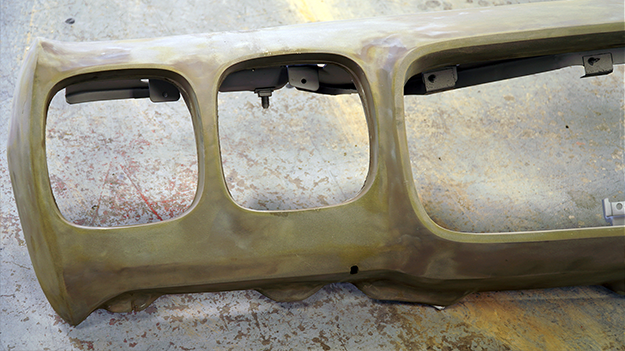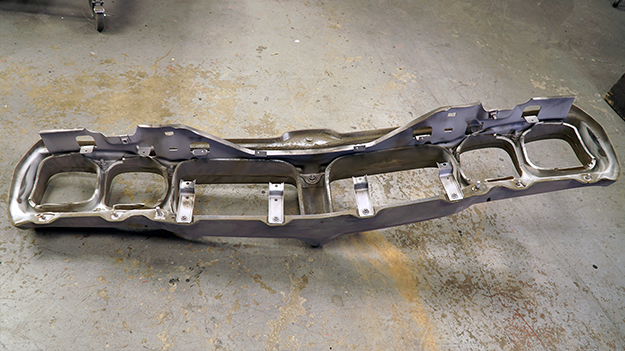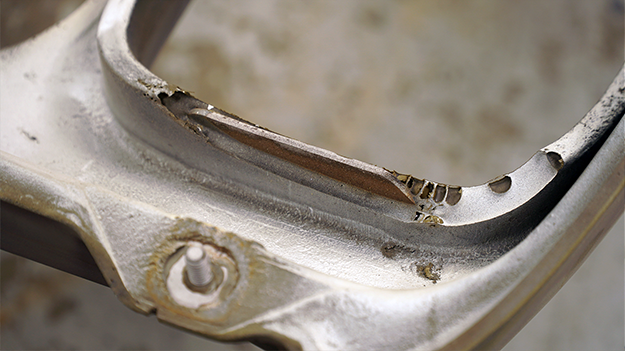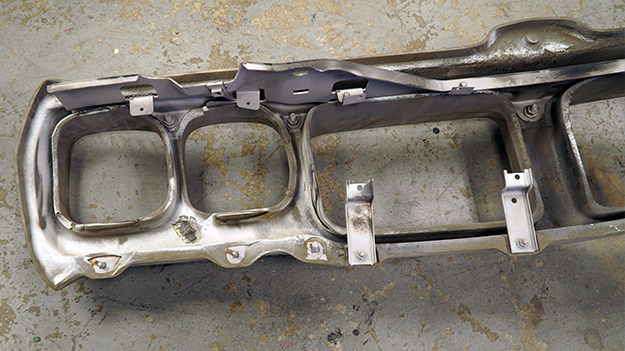 Keith and Scott both had to lift it because it is so heavy!
After: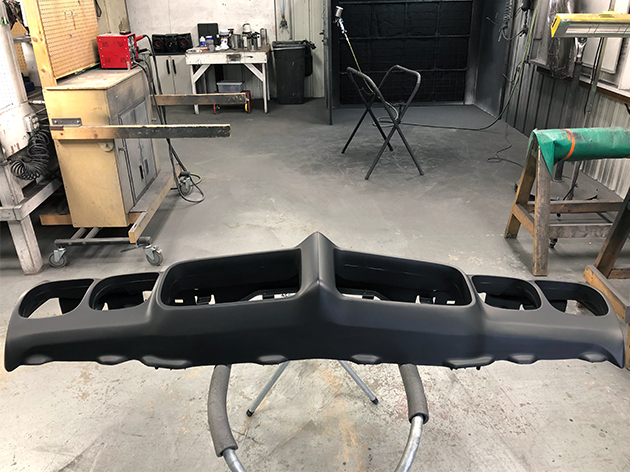 The bumper after sanding