Stock Tank Repair
Stock tanks will often crack in the winter time as the plastic gets more brittle from the cold temperatures. Maybe a cow or horse kicked the tank. Or, maybe the water froze in the stock tank and the poly tank cracked.
Since these tanks are very expensive, we were asked to investigate the type of plastic and how to repair the broken stock water tank.
Upon closer inspection, we discovered that this stock tank is made from polyethylene. Since this was a long crack with no tight spaces, we decided to use the hot air welder to get a quick repair.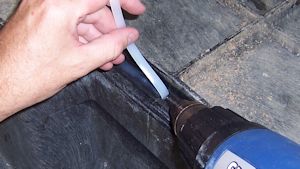 Step 1
Weld the outside of the broken stock tank along the crack line using a polytheylene welding strip.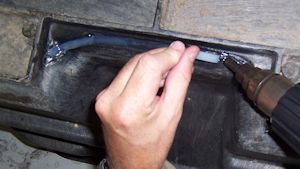 Step 2
Since this is relatively thick material, we made several layers of the polyethylene strip to increase the repair strength.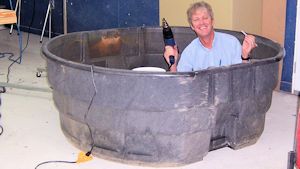 Step 3
Repeat the steps on the inside of the tank.
Products Used For This Repair