Polyvance competes in 24 Hour of Lemons Race in Birmingham, Alabama
February 09, 2018 by Polyvance
Team Stickyman competes in 24 Hours of Lemons at Barber Motorsports Park
Video
The Story
For the 3rd year in a row, "Team Stickyman" competed in the "24 Hours of Lemons" race at the Barber Motorsports Park in Birmingham, Alabama. In case you are wondering what this race is about, you can find out more about the race at their website.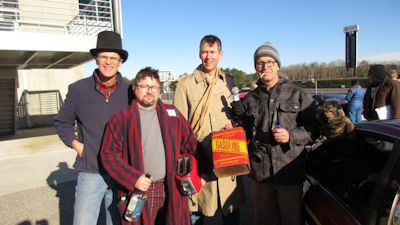 Since it was Groundhog day, we went through the BS inspection dressed up as different version of Bill Murray from the Groundhog Day movie.
On "Test and Tune" day, Keith discovered that cold tires don't offer much traction when he barely tapped the brakes and locked up the tires for about 100 yards. He skidded off of the track into the gravel pit. He also flat-spotted both front tires so badly that they had to be replaced! Luckily, they were older tires that we were using for test and tune day only. It's in the video, too.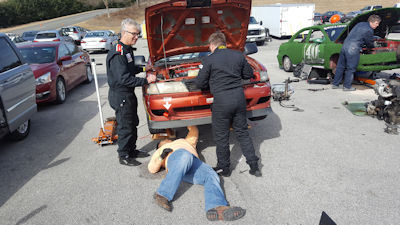 At this race, we were plagued with electrical problems that kept us off of the track. Since this is an endurance race, you need to be on the track getting as many laps as possible. We weren't able to stay on the track as much as we would have liked and it affected our standings.
Our voltage kept going down. We tested the alternator and it was putting out zero volts. We installed a new alternator AND a new battery (just in case). We seemed to be running fine, but the volts kept dropping. It turns out the that a 75 amp fusible link had blown and the output from the alternator wasn't getting to the battery. We were racing on battery only! We weren't able to find a 75 amp fusible link that would fit into the fuse box. It's not an off-the-shelf item. So, we just jammed some copper wiring into the fuse box. It worked! The battery was getting charged and the voltage wasn't dropping.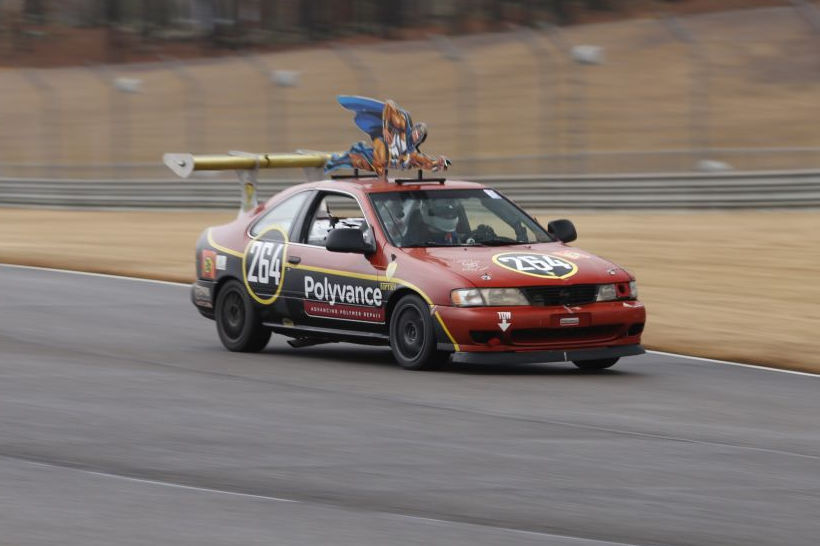 Even though we didn't get as much track time as we would have liked, we finished 47th (?) out of about 95 cars.