Precision Marketing Represents Polyvance in Canada
November 17, 2016 by Polyvance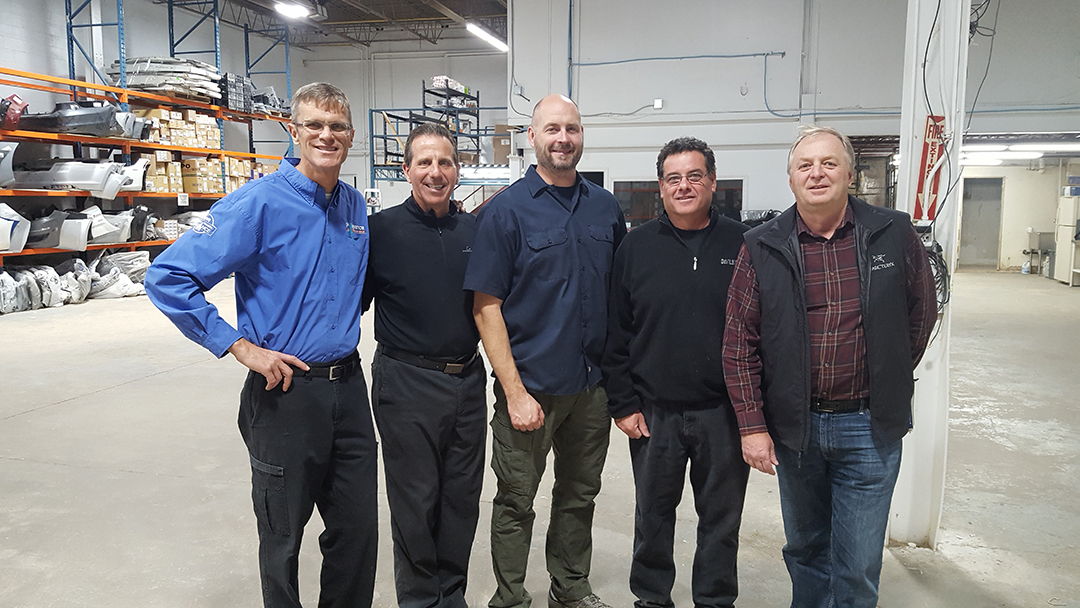 Polyvance is proud to announce the addition of four independent Canadian salesmen to serve the territories between British Columbia and Ontario. Earlier this week, Kurt Lammon (President) visited Collision 360 in Toronto to train Dan Dominato of Precision Marketing and his sales team on the company's flagship nitrogen plastic welding technology.
Since the introduction of nitrogen plastic welding to the automotive industry almost a decade ago, Polyvance has been committed to providing education opportunities for technicians across the nation. The addition of Mr. Dominato and his team will allow for the expansion of those opportunities to our northern neighbors.
The team (pictured) includes Dan Bernier from Manitoba, Brent Wingrove from Ontario, and Tim Racz from Alberta. To inquire about our nitrogen plastic welding technology, or to schedule a product demonstration, call 800-633-3047 or email info@polyvance.com.