John Deere Gas Tank Repair
September 11, 2020 by Polyvance
John Deere Gas Tank Repair
This week, a local customer brought in a gas tank for a John Deere Z915B zero turn mower. We were able to save the customer hundreds of dollars by repairing the tank for him.
This tank has a long plastic ID symbol. The ID symbol reads >PE-HD EVOH PE-LLD<. PE-HD means high density polyethylene, EVOH means ethylene vinyl alcohol, and PE-LLD means linear low density polyethylene. In this case, EVOH is used as a hydrocarbon barrier. For the repair, we used our 5213 Agricultural Plastic Welding Kit and PR-04 low density polyethylene welding rod.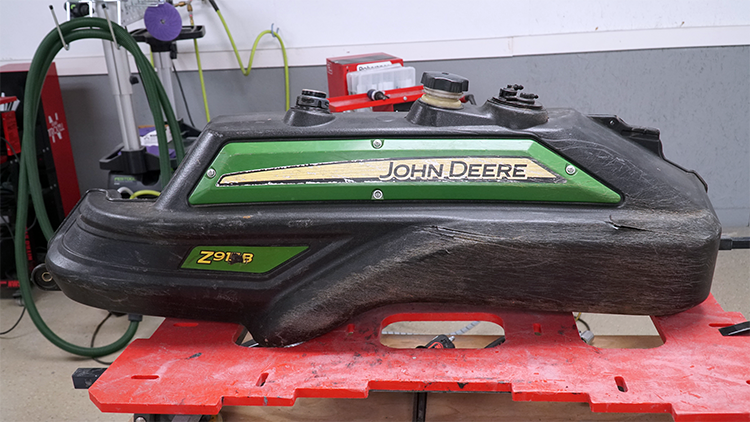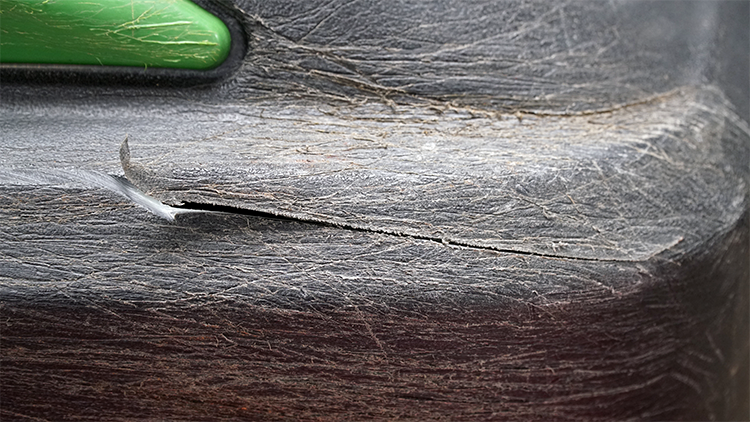 The tank has been damaged and a piece of it is pulling away.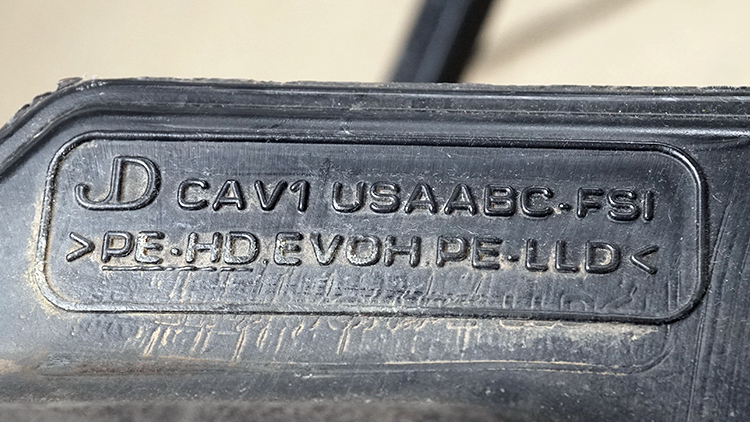 The identification symbol >PE-HD EVOH PE-LLD< means that this tank is made of high density polyethylene, ethylene vinyl alcohol, and linear low density polyethylene.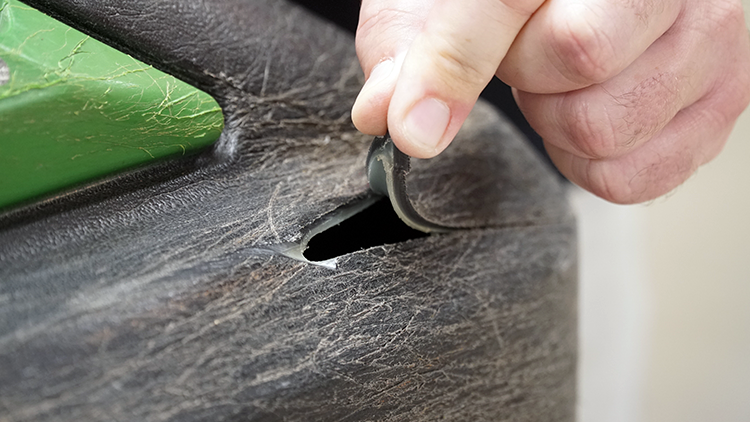 You can see the different colors of material in the tank. There is a black layer on top and a white layer underneath.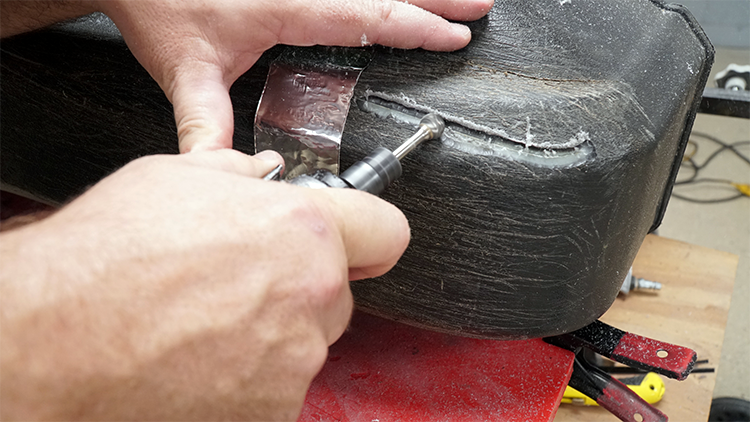 After taping the edge in place, we used a round cutting burr to v-groove the area.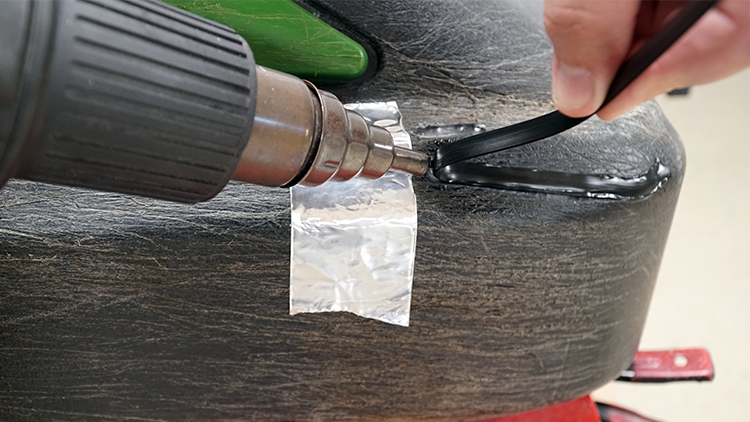 We then used the Steinel hot air welder and R04 LDPE welding rod to weld the area. We used the airless welder to smooth it out.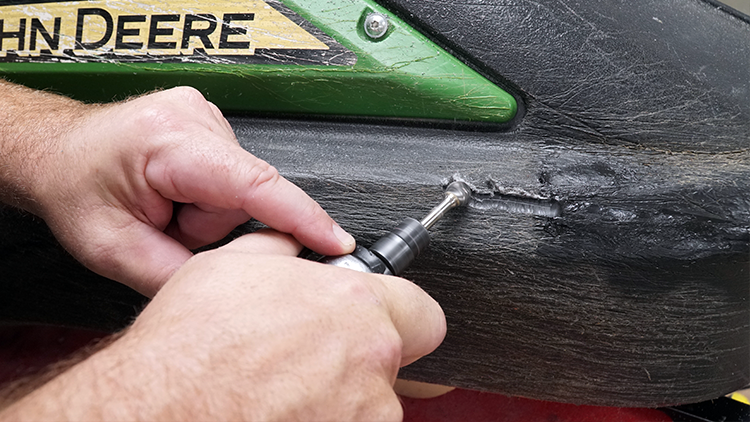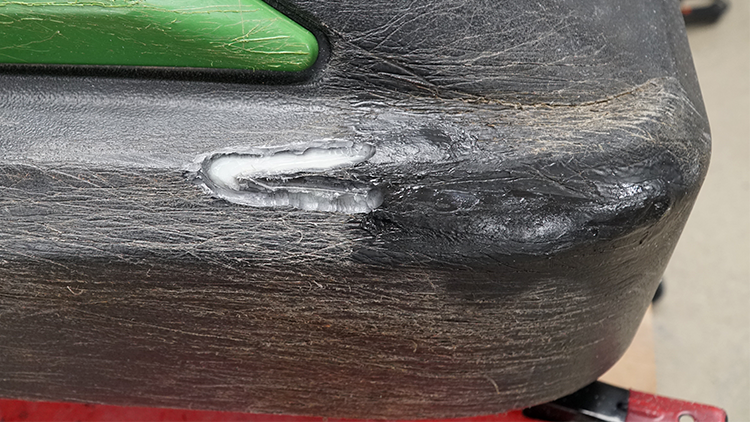 We removed the tape from the edge and v-grooved the area.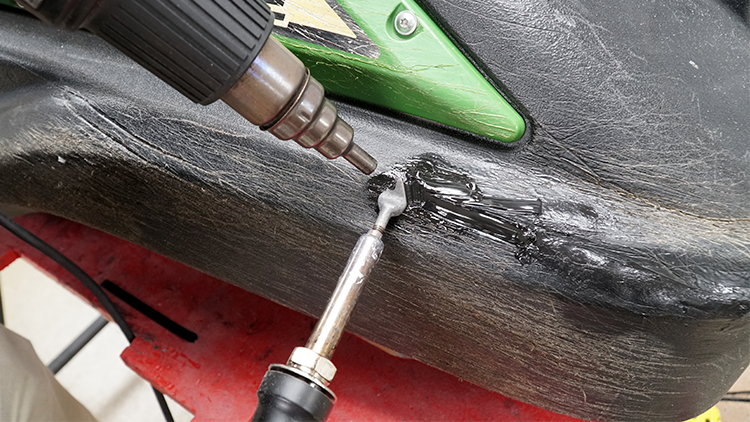 We finished welding the area and smoothed it out.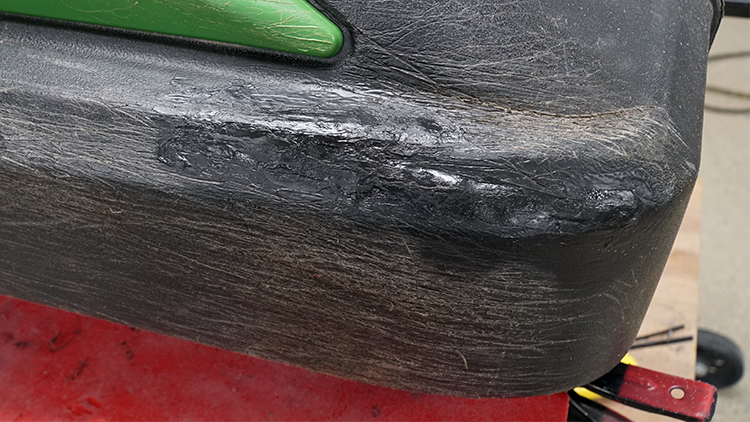 The final result.
Thanks to the black LDPE welding rod, the repair blends in pretty well. No refinishing is required, and the repair didn't take very long. Now the customer can reinstall the tank and put the mower back to work!