Polyvance at Skills USA
June 24, 2016 by Polyvance
It doesn't take a twenty-five year veteran to understand that the future of any industry lies with its students. No single entity does more to ensure quality training for tomorrow's technicians than Skills USA.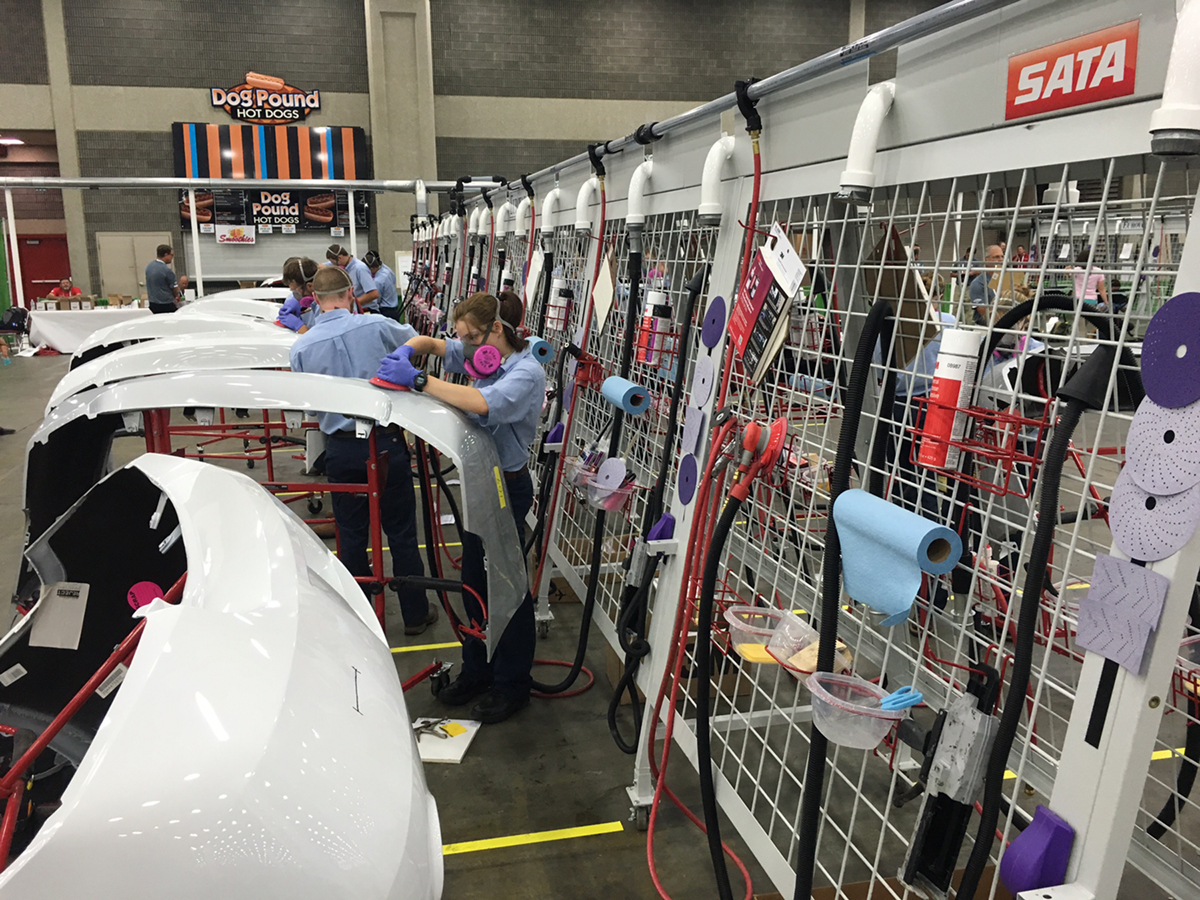 Collision Repair Competition Stations
Since its birth in 1965, (Then known as VICA, or Vocational Industrial Clubs of America) the organization has serviced more than 12 million members, ensuring quality education in fields that can't be taught in just any classroom.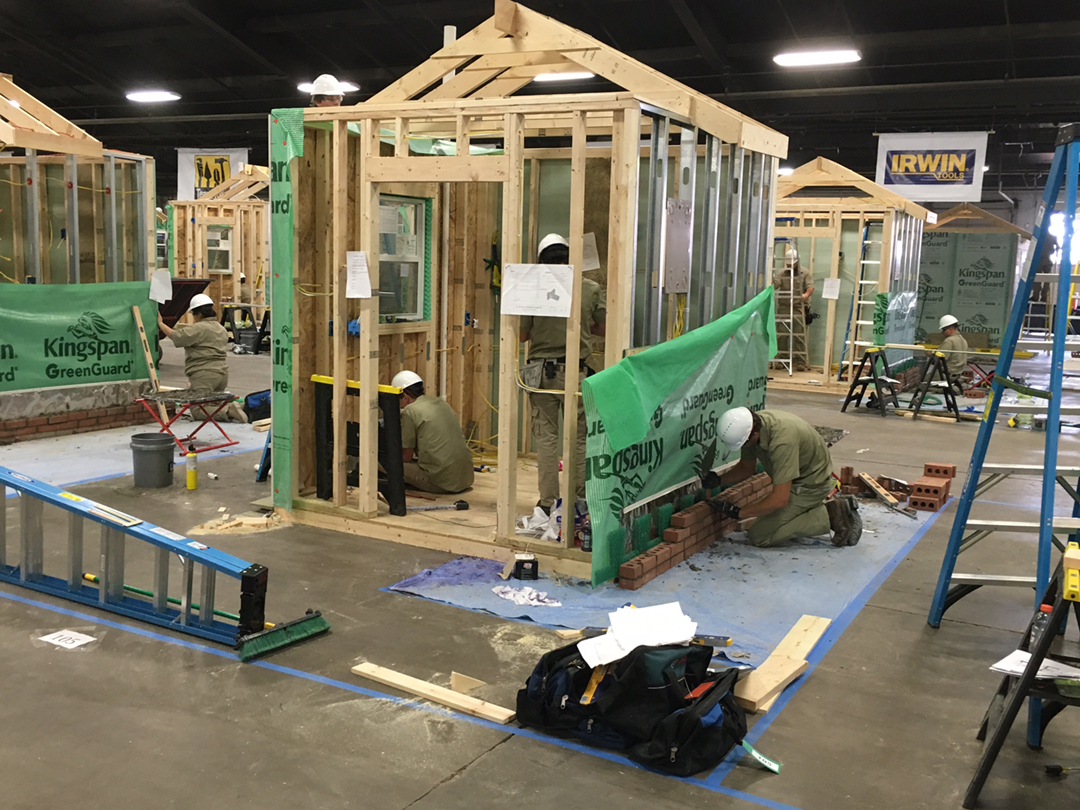 Carpentry Competition
This week, Skills USA held its annual national competition in Louisville, and Polyvance President Kurt Lammon was invited to attend.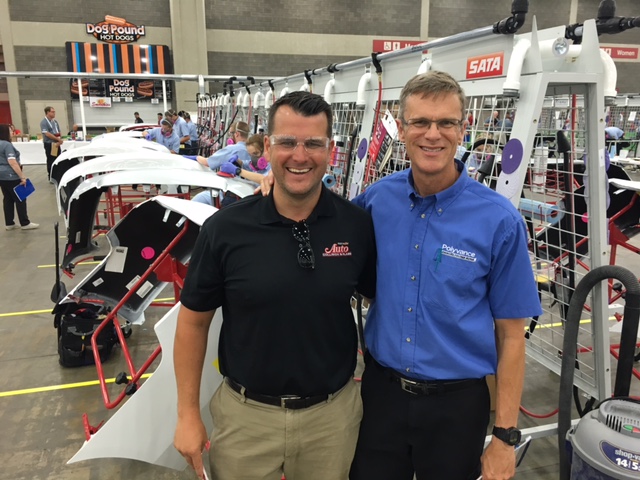 Left to right; R.G. Greenawalt (Auto Collision and Glass, Buffalo), Kurt Lammon (Polyvance President)
The competition consists of over a hundred events in categories ranging from automotive repair and masonry to cosmetology.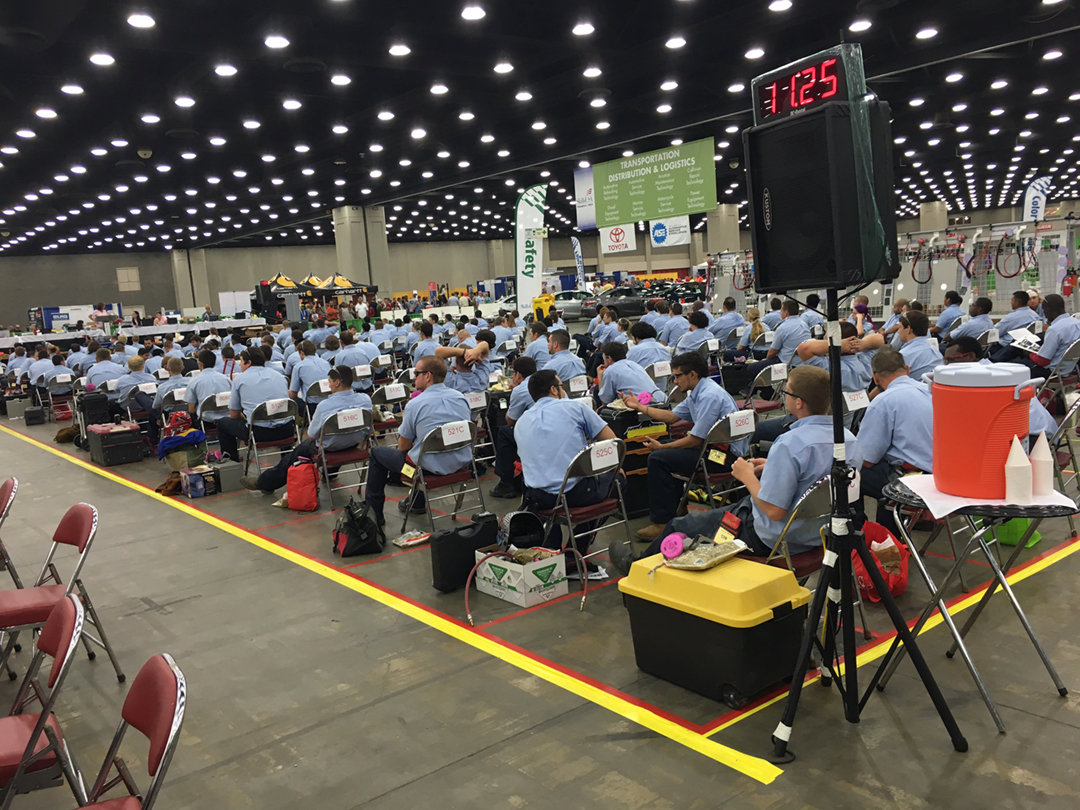 Polyvance and Skills USA share similar commitments excellence in training the technicians of tomorrow. Our I-CAR Industry Training Alliance courses are designed to educate and inspire technicians of any age to seek new and creative collision repair techniques.
We believe that the advancement of polymer repair truly lies in training, and look forward to a partnership with Skills USA in 2017 and beyond.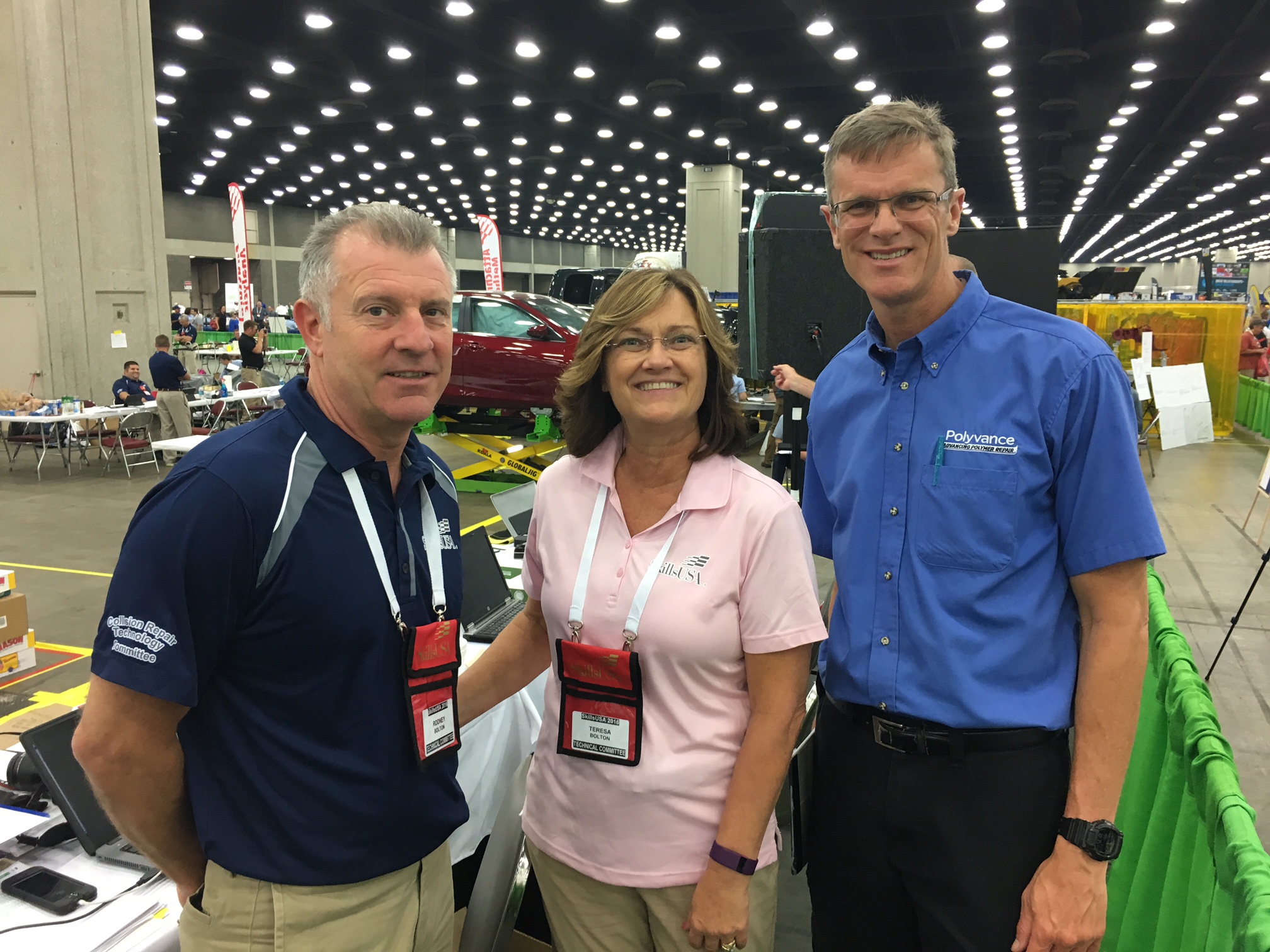 Left to right; Rodney Bolton, Teresa Bolton (Co-Chair of of National Skills USA Competition), Kurt Lammon (Polyvance President)