Hinged Tab Repair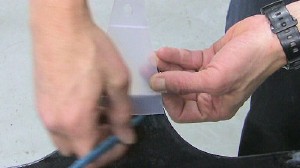 Step 6
Align the hinge line of the new tab with the hinge line of the old tab, and, using a pen or marker, draw a cut line on the bumper.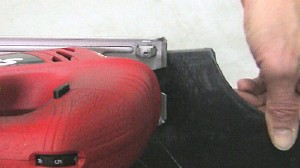 Step 7
Use a jig saw and cut along the line you just made.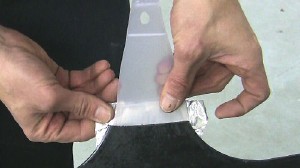 Step 8
Temporarily hold the new tab into position with aluminum body tape. Aluminum body tape is very stiff and can withstand the heat from the welding process.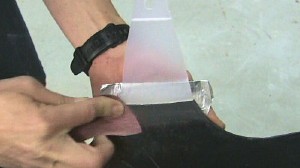 Step 9
Use 80 grit sandpaper along the line where the new material will be added.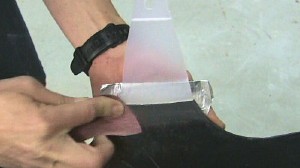 Step 10
If you are using a nitrogen welder (which gives a stronger weld), go ahead and switch over to nitrogen. Otherwise, continue to the next step.
Products Used For This Repair