Bumper Dent Removal Rollers
$139.95
Part No.:6148
Weight: 2.30 LB
Length: 10.25 IN
Height: 7.00 IN
Width: 2.50 IN
UPC: 694687006044
Accepted Payments:
Visa, MC, American Express, Discover, PayPal
Bumper Dent Removal Rollers Kit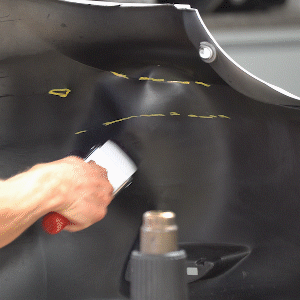 Bumpers are often dented or distorted when they suffer a collision. Polyvance's 6148 Bumper Rollers Kit makes the dent removal process much easier. The Bumper Rollers kit consists of three heavy-duty rollers – one wide and flat, one ball-shaped, and one with a sharp edge which allows you to reshape body lines.
To use the rollers, first heat the bumper with a heat gun to soften the plastic. Once the entire area is too hot to touch, begin pushing with the Bumper Rollers. Use the different rollers to reestablish your body lines, and massage the distortions around the edges of the original dent where the plastic was stretched. You may also use the blunt end of the handle to push the dents as needed. After letting the plastic cool, sand the area with 80 grit in a DA sander to reveal any high and low spots. Heat the bumper if necessary, then continue to work the low spots up and the high spots down to get the profile back. In the end, you should be able to work the dent out with little to no filler.
The Bumper Rollers have other uses as well:
On sheet metal, use a paint pen to mark the location of the damage on the backside. Use the rollers to push out the dents and redefine the body lines. You can remove a majority of the dent faster and easier with the Bumper Rollers Kit than with a hammer and dolly.
When pressing the adhesive sound deadening pad down into a trunk floor panel, use the different roller shapes to get into all of the corners and depressions of the panel. This allows you to press out all of the air bubbles and give you an OEM finished appearance.
Contents:
1 flat, wide roller - for use on large areas
1 round roller - for use on round radiuses
1 roller with a sharp edge - for use on sharp body lines
Video: How to Use Bumper Rollers (Click or tap to expand)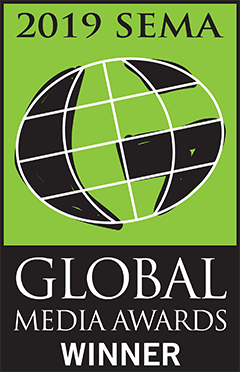 The Bumper Rollers Kit was recognized for its innovation at the 2018 SEMA Show where it received a Global Media Award.
High Resolution Image (opens in a new tab/window)
URE6148 POL6148 bumber roller, roller, bumber, 6184 bomper roller, bumper roller, bumper rollers kit, roller kit, rollers kit, rollers, dent removal, dent rollers, dent roller URA6148 694687006044 B07JR32PML sku 6148 UR6148 POL6148 URT6148 URT-6148 PLY6148 POL 6148 US-6148 PV6148 UPC694687006044 bumper roller shaper URE-6148 Bumper Dent Removal Rollers
RELATED PAGES
Products related to Bumper Dent Removal Rollers :
Auto Body Bag - Large Polyvance's 6
$72.95
Bumper Pliers Kit Polyvance's 6146 Bu
$319.95