Testimonials
User Submitted Pictures
1969 Pontiac GTO "The Judge" dash restoration.
Along with sending in some pictures, Keith T. from Manitoba says, "Thanks for the video & products. They worked as a DIY."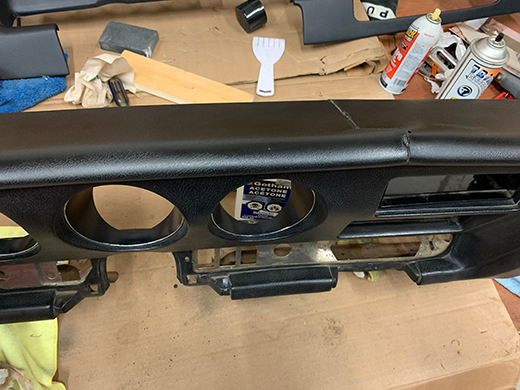 Cracked 1969 Pontiac GTO The Judge" Dashboard

Repaired 1969 Pontiac GTO The Judge" Dashboard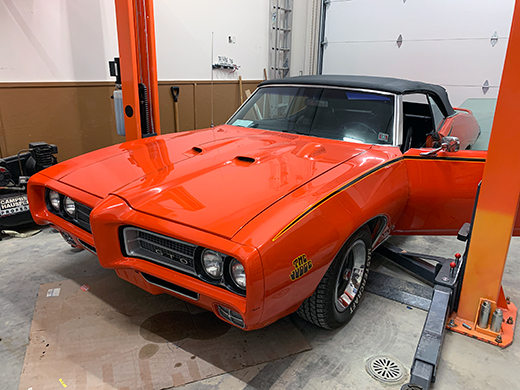 Looking good!
1970 Pontiac GTO dash restoration.
This user did not say much, but he did submit pictures of his 1970 Pontiac GTO dashboard restoration.


This shows how bad the 1970 Pontiac GTO dash was. The vinyl got crunchy and brittle and would flake off.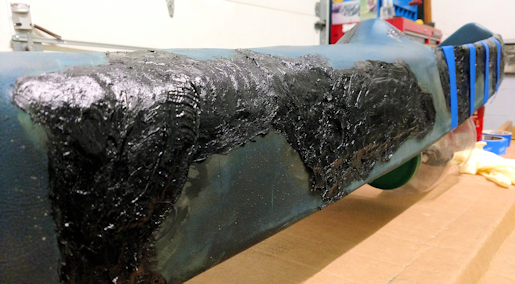 The voids were filled with FiberFlex that is included with the FiberFlex repair kit.

The FiberFlex gets sanded down.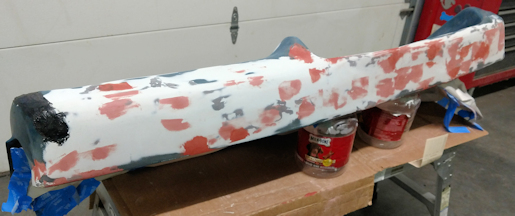 Padded dash filler was applied and sanded. It looks like some kind of glazing putty was used to fill in low spots.

It appears that some sandable primer was applied, probably to fill in sand scratches.

Paint is applied in this image.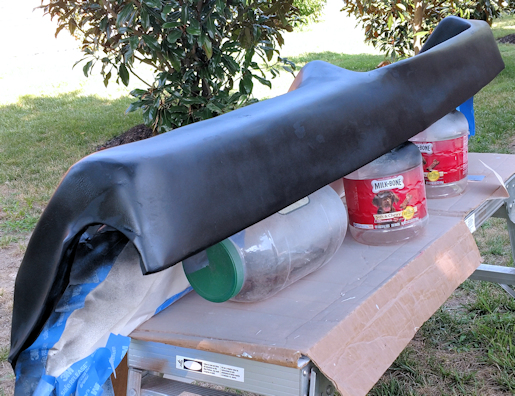 An image of the top of the dashboard.
Hello,
I wanted to say that I am a very PLEASED customer of your Plasti-Fix product. I own a 1970's Cessna airplane and the airplane's rudder fairing was cracked due to age and fatigue (a common problem on this airplane). The fairing is a NON-structural ABS plastic component designed to provide smooth airflow over the rudder dorsal fin. It is just a $40 part, but replacing it would require disassembly of the interior fuselage, removing rivets, priming and repainting. In most cases, mechanics simply drill stop the cracks and leave it that way. Replacing the $40 fairing would cost over $400. Naturally I looked for more practical options.
I spoke with an aircraft mechanic who advised me on using plastic repair kits. I did lots of research which took me to your website. I bought a Plasti-Fix kit and repaired the cracks in accordance with the included instructions. Your online videos were very helpful, too. Not only does the rudder fairing look NEW, but it holds great. It was the best money I've ever spent.
Amazing stuff. Please keep up the awesome work.
J. Hodges
Happy Customer
"Just wanted to express my words of gratitude for your fantastic products and your ever helpful staff!

"My first experience with your products was for a little Mercedes project, I bought a used, very rare urethane kit from a sport Euro model, that was never available as an option for my year. It was obviously weathered, scratched, even some through-holes on the side skirts...
"Using your products, such as Bumper Glaze and Flex Primer Surfacer, this one of a kind body kit was given a new birth! Bumper glaze is amazingly easy to work with, goes on smooth, and sanding it down (wet or dry) is a pleasure. Flex Primer adheres very well, builds up well and easy to feather to perfection!

"Thanks to you, the car is transformed from this: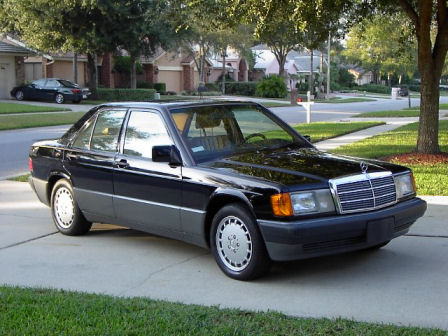 "Into this: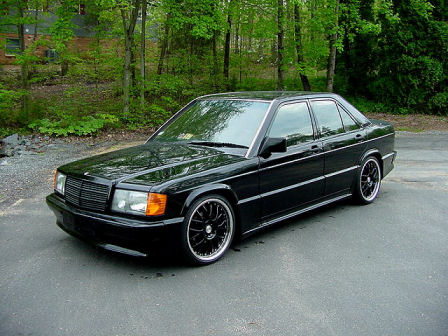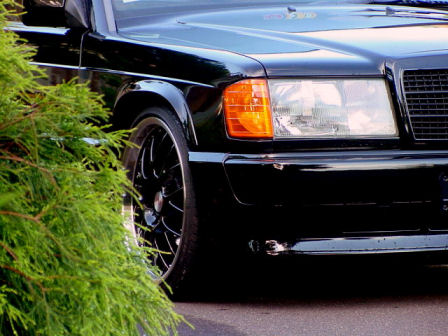 "Time for a new project, just acquired rare S-line used front bumper for my Audi A4, it too has seen better days. Your staff and your product to the rescue again! I know it will look better than new!
"Thank you very much for all your help!"
Regards,
Dmitry Repnikov
"You can see how well the plastic welder worked on the major breaks in the 1972 Trans Am valance I just repaired.Thanks to you, I saved about $2,000 since that's about what one of the irreplaceable polyethylene valances go for if you can ever find one.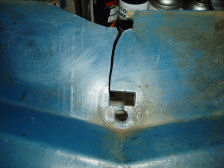 The process and the tool were amazingly easy and I just saved an irreplaceable part for about $90 in material and 3 hours of work. Here's the crack.
Applying the welding rod and melting the stainless steel mesh in to the backside of the repair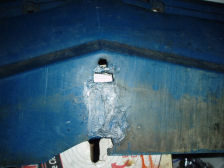 The front side after valance was flipped over and the procedure was repeated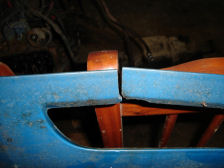 The hard part was the broken face bar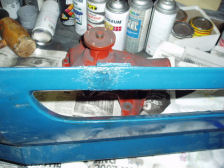 After the repair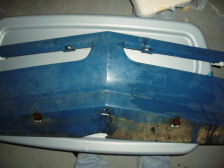 And here's the final product.
"I'm glad I found you guys, this is an amazing contraption and it helped me save an irreplaceable piece of my car.
Steve
New Jersey
I wanted to drop you a line and let you know how thrilled I was with the results I achieved with two of your products I ordered on May 23: Aerosol Plastic Cleaner and B&C Aerosol. I have been looking for years to find a product to fix the stains on the front and back bumpers of my 2002 Chrysler PT Cruiser, and until I spoke to one of your sales reps, I didn't think I would EVER find a product. I almost bought new chrome bumpers I was so frustrated. But $45 worth of your product was a far better deal than $1200 for new bumpers! I used one can of paint, two coats, for both bumpers. I have attached some before and after pictures of my car so you can see for yourself how beautiful the bumpers turned out. I am thrilled and, best of all, I won't have to be embarrassed about those ugly stains ruining the total look of my car at shows and in parades. THANKS AGAIN….I am going to pass along the information and pictures to my fellow club members and let them see there is some salvation out there for us.
Joanne M. Way
Kent, WA
1964 Cadillac Steering Wheel Repair
"Your Plastifix and Flex Filler and great YouTube video helped me restore this 1964 Cadillac steering wheel. Great products and video, thanks!" - Gary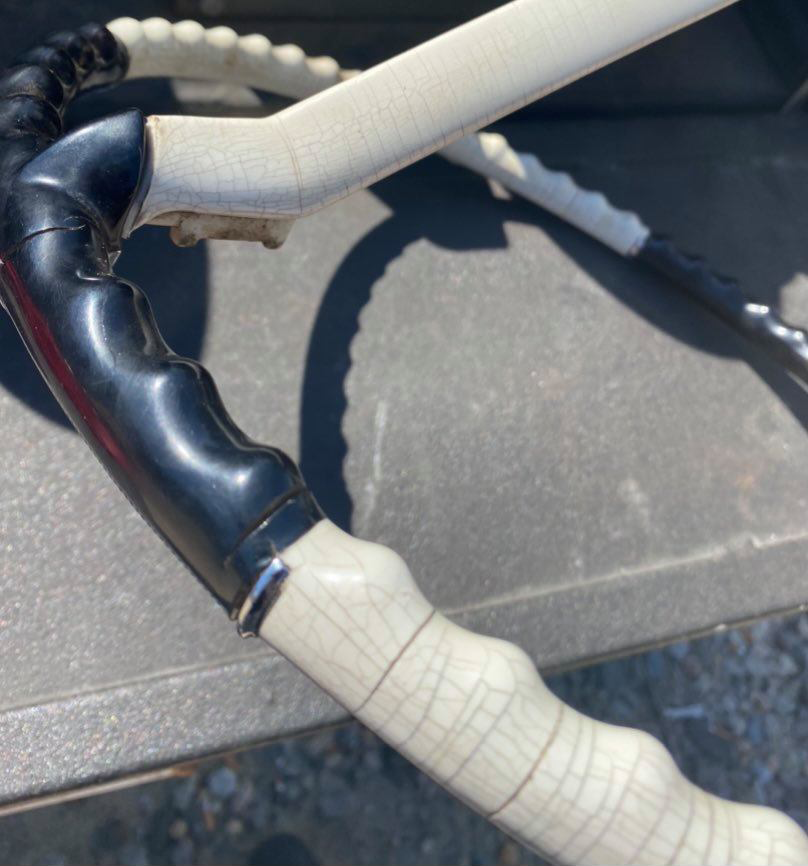 Before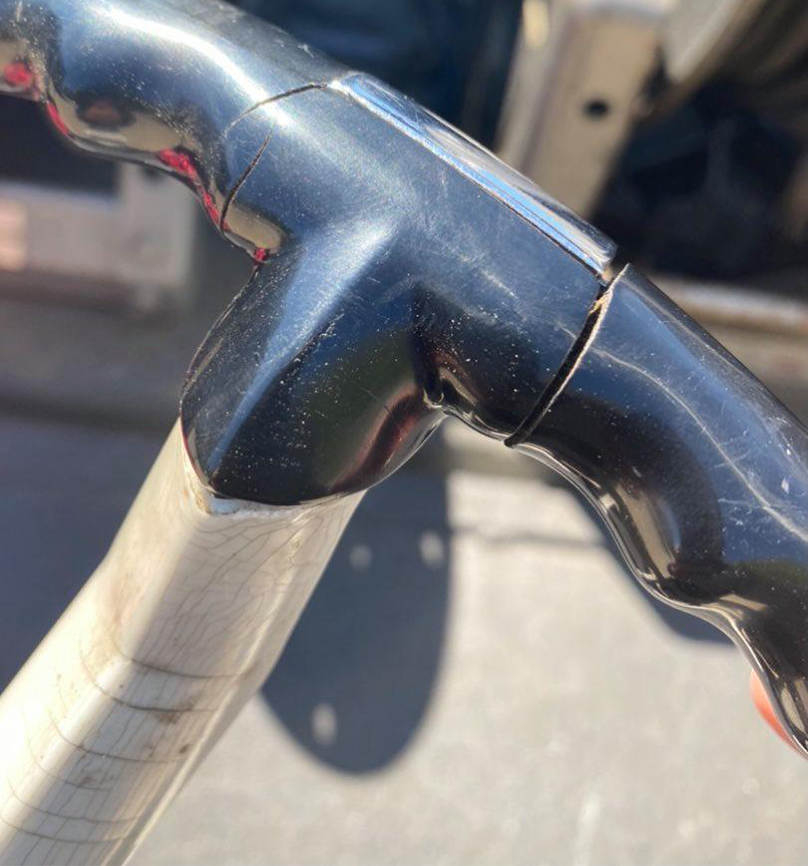 Before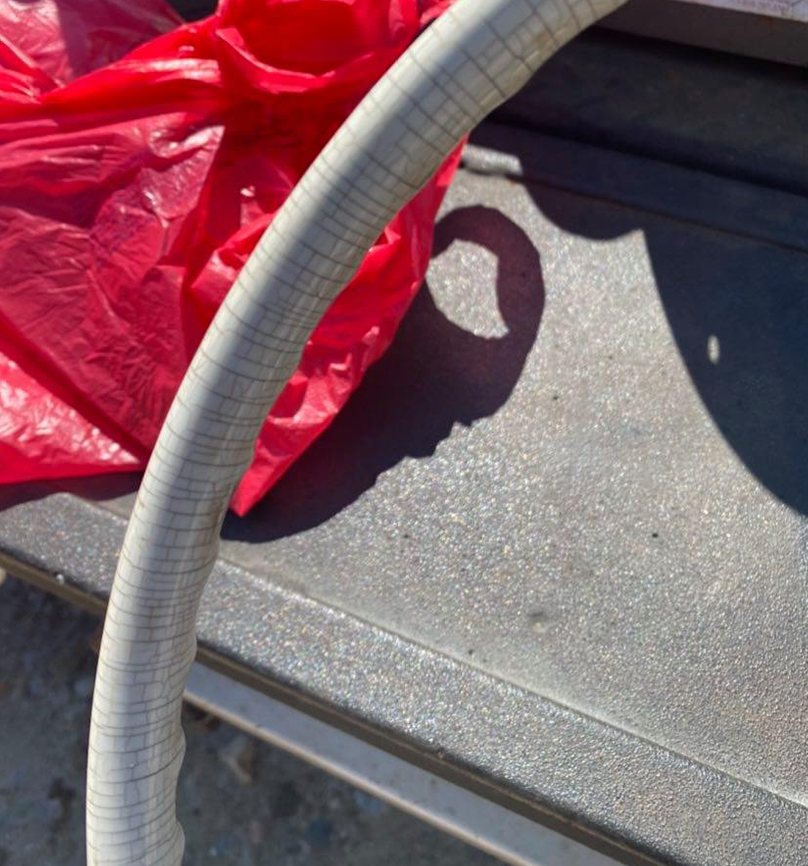 Before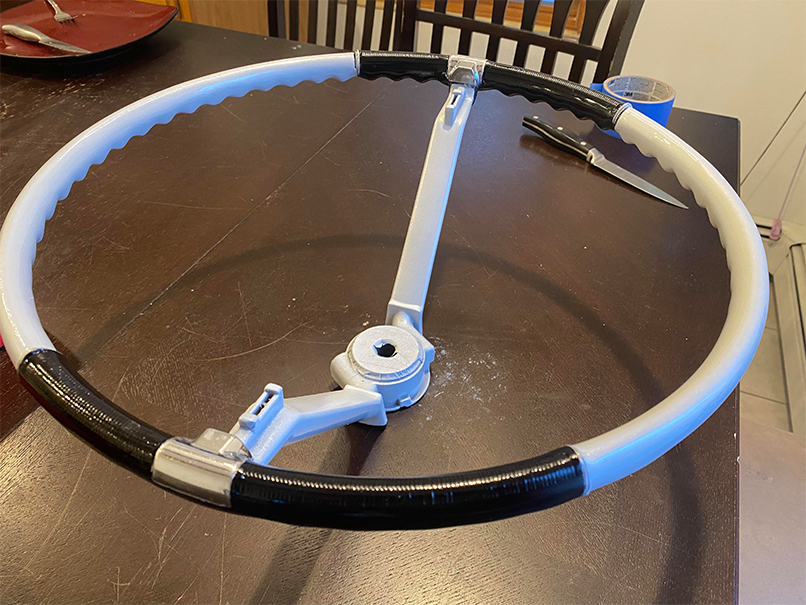 After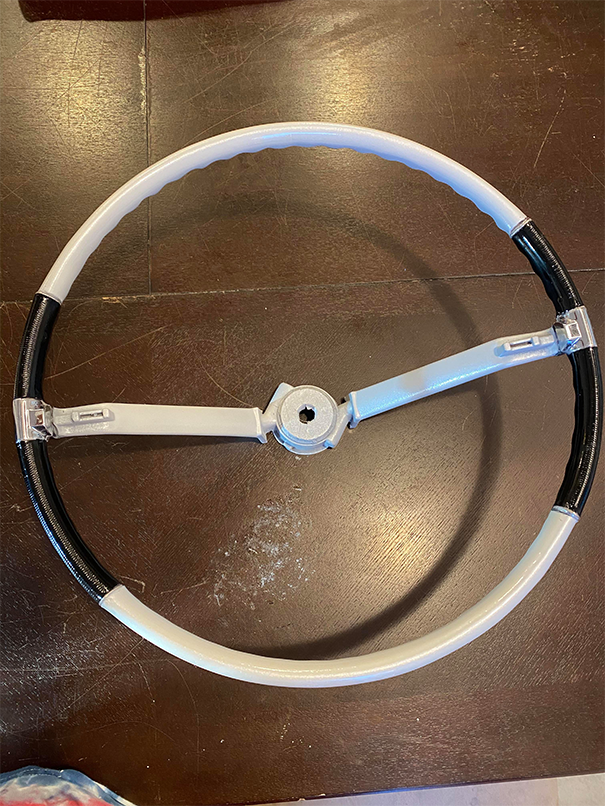 After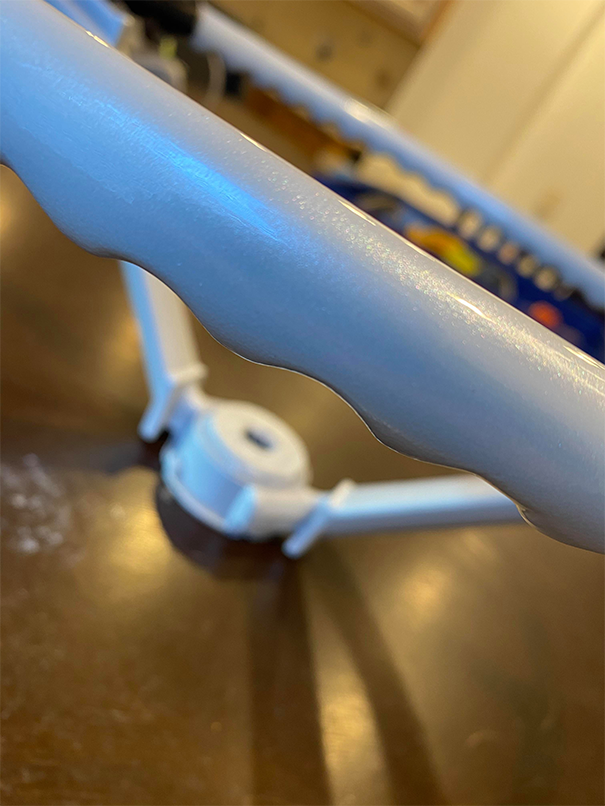 After
"We spoke several months ago regarding a plastic weld repair for my 1995 E420 MBZ rear plastic bumper."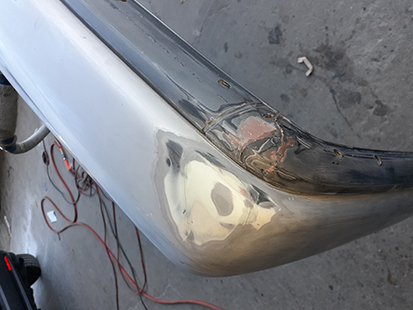 "You recommended I contact Jose [Heded] in Hawthorne in southern California for a recommendation for the best auto bodyshop who could help with the repair using your equipment. I made contact with Jose and he highly recommended Tip [Top] Auto Body of Ventura. His advice was really appreciated and I am pleased to say that the result has been fantastic."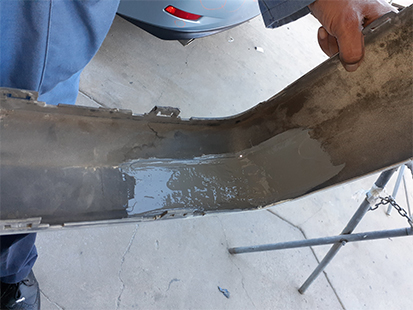 "Jose Gonzalez and his team at Tip Top have transformed an old damaged bumper to a "like new" bumper and has helped return the car to looking like new again. It is so good I have to have all the other panels painted to match!!! This car is one of the last ever to be sold in the USA and is recognized with Mercedes Benz as a registered classic."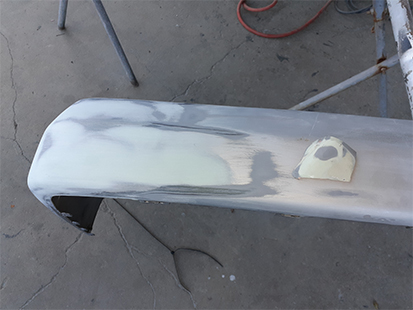 "I am really pleased with the result so thank you Kurt and Jose for your help in finding a talented and professional expert to repair my classic E420 Mercedes Benz rear bumper. Thank you Jose of Tip Top for an incredible job. You worked some magic and the result is exceptional."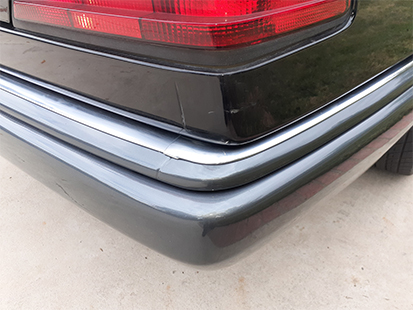 "I will highly recommend your equipment and Tip Top Auto of Ventura to all my MBZ contacts. A great job and great success. Thank you again."
David
California
About our Nitrogen Welding System
Simpson's Body Shop, Sheffield, AL

"My men fight over who gets to use it! It's definitely made us money. We use that thing every day. We're not afraid to repair things now because we trust it. We can make the flexible tabs, we use it on headlights, everything. It's awesome!"
Danny Simpson
256-383-1919
Fender Mender of West Ashley, Charleston, SC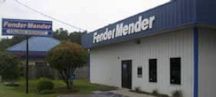 "We are wide open with it! We probably use it three or four times a day. We are fixing a lot more bumpers than we used to. My cycle time has improved 1 or 1-1/2 days because of the Nitrogen Welder."
Tom Gross
843-763-1311
Gordy's Auto Body, Bullhead City, AZ

"We are out in the middle of nowhere, so whenever we can recondition parts, we do it. We don't have to wait for headlights, air boxes, or damn near anything. The nitrogen welder makes you feel more comfortable doing those repairs where the bumper is ripped in half. We use it all the time. It paid for itself in no time!"
Jim Carpenter
928-763-5577
Virgil's Auto Body & Paint, Newbury Park, CA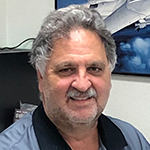 "I've had the welder for about three years now and I've done so many repairs with it. I like it so much I convinced a few other shops in the area to get one, too! It's invaluable when a plastic part is no longer available, like this Infiniti G35 flare and the Pontiac Trans Am bumper I did recently."
Joe Pellegrino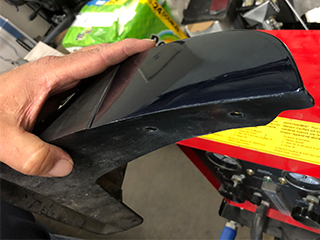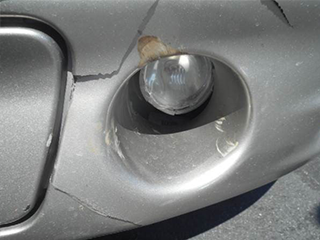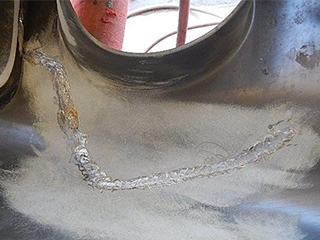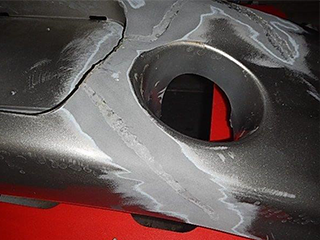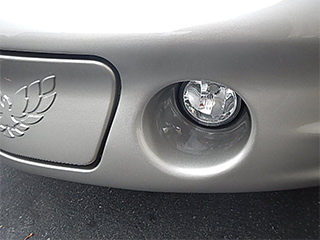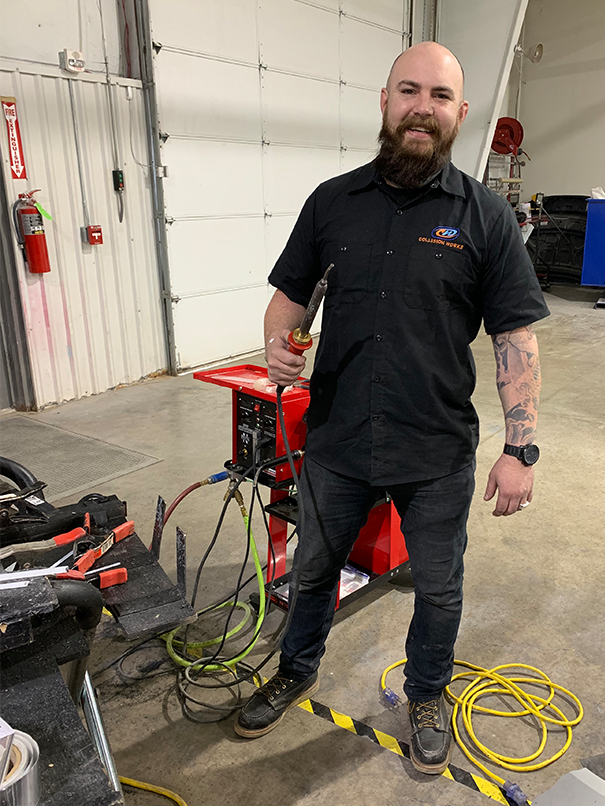 "When I became a commissioned technician seven years ago, I recognized hardly any of the other techs were repairing plastic. I was the new guy in the shop, and we had one of your nitrogen plastic welders there, after watching other technicians throw lightly damaged bumpers and headlights away to be replaced, I figured that I could earn some extra hours if I got good at plastic repair. After watching almost every one of your online videos a couple hundred times plus 7 years of "rapid repair" work as a commissioned tech, I'm now the official internal trainer on the plastic welder for Collision Works! Traveling and training other technicians is what I've wanted to do for a long time.
I honestly feel like I've been alone in this "plastic journey" and I've been pushing for this repair process for years because Polyvance makes the welding process so easy. Thanks to the research and development of Polyvance, my job has been made easy. All of us at the Collision Works Training Center and most of our technicians visit the Polyvance website on a weekly basis for new products and constant information. It has been a pleasure using the Polyvance welder and products they offer. Plus, I'm not going to lie, I've made a heck of lot of money over the years with your welder! "
Tanner Jacobs
Head Plastic Repair Trainer at Collision Works
About our Training...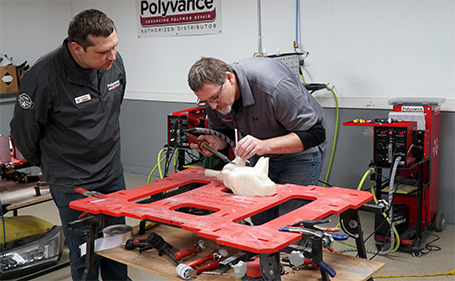 "I've been a collision repair technician for 37 years and have taken over a hundred training classes in my career. The Polyvance PR-02 course is one of the top three classes I've ever taken. I would recommend it for anyone who wanted to gain a complete knowledge of plastic repair and refinishing."
Jeff Bown
Crash Champions
Crestwood, IL
About Bumper & Cladding Coat...
"Im a mobile technician who uses your Bumper & Cladding Coat to restore the finish of textured plastic bumpers. I had a customer who had a Jeep Wrangler. The flares had been painted with some other glossy black paint; it looked terrible. He wanted me to strip the paint off and re-do it. I removed the old paint with some thinner, cleaned it with your Plastic Cleaner, then sprayed on the 3518 Honda Black Bumper & Cladding Coat. When the customer saw the finished job, he said "I thought you were going to repaint the flares, not replace them!" The flares looked so good, the customer thought they were brand new!"
Kent Buehrer
Tremont, IL
"I make more money on cladding than with leather. I sprayed three new Chevy Avalanches that had been on the lot for over 500 days. The cladding was already tiger striped. After I painted them, two of them sold right away. After that, the dealer was so ecstatic, I've been going twice a week. Your product is fantastic."
Brad Pegg
Seat Savers
Woodstock, KS
"Kudos to you guys! I have a mobile touch-up business. I have blown away a lot of dealers with this paint. It's opened up a brand new market for me.It's awesome. I used to walk away from this kind of business.
"I'm usually skeptical about these claims, and I wouldn't have believed it if I hadn't seen it at the show."
Bruce Zahnd
Body Shop Alternative
Simpsonville, NC
"The Bumper & Cladding Coat quart toner package paid for itself the very first time I used it. This stuff isa real breakthrough."
David Obine
Bumper Express
San Diego, CA
"I've been doing mobile restorations for over a decade... interior and exterior. I've been doing textured bumpers with (brand S) for years, but now that I've tried Bumper and Cladding Coat, I'm throwing all that stuff in the garbage. Bumper and Cladding Coat has awesome color matches, hides great, and sticks like glue. I've already made a bunch of money with it!"
Dave Henry
Custom Restorations
Camanche, IA
About Bumper and Cladding Adhesion Primer...
"I've been using it for two years now. It's a real time saver and I've never had a comeback."
Harold
Harold's Auto Center
East Aurora, NY
"I got into repairing car bumpers about two years ago. I've probably done about 350 bumpers since then and I haven't had a single one come back. It gets cold here in Alaska, but I've never had one come back cracked or peeling. How do I do it? I just follow your instructions exactly. I've even done race car bumpers that get wrecked but the paint didn't peel."
Tim Beck
Beck's Body and Paint
Anchorage, AK
About PlastiFix...
"This stuff works great on just about everything. I did a tab on a Dakota grill, and except for the color, it looked absolutely factory. I also fixed a motorcycle fairing for this guy and he just couldn't believe how good it looked. I've repaired everything from composite headlight tabs to plumbing in an RV."
Ertie Veal
Redeemed Bumpers
Lookout Mountain, GA
"I just wanted you guys to know that we appreciate the new products you guys are putting so much work into. We just did some repairs with the PlastiFix kit, and they worked beautifully. This stuff is the best thing since the Uni-Weld rod!"
Shawn Dixson
Cape Fear Community College
"I just wanted to thank you for your recomendation for plastifix. I requested some ideas for grill restoration back in november and you said plastifix was probably my best bet. I couldn't be any happier with the results!! That product could not have been any quicker or easier to use. While my grill may not be "concourse" quality, it sure looks perfect to me. Thanks again and I'll be sure to tell everyone I can about what a great product you have."
Mark Thomas
'68 Charger
"I had a center console of my plane that was broken. A new center console was going to cost $1,500! I used the PlastiFix kit with the molding bar to re-create a broken-out area. It looked brand new when I was done. PlastiFix saved me $1,500!"
Mark Neal
Airplane
"I would like to tell you how pleased I am with the results using the plastic repair kit you you sold me. After all kinds of repairs, I can tell you it has paid for itself many times over. I saved hundreds fixing the plastics on a Cessna 210 Centurion. And it was easy! Along with a Dremel tool to remove the excess and do some shaping I had all that expensive plastic fixed in a couple evenings. Some plastic paint primer and enamel to cover the old age fade and I have a new 1977 interior. Showed my plane mechanics at the airport. They want one. Tonight I fixed a lever on a $1,200.00 Coin Counter someone had tossed out. I need one so I called to get the part. Found out it was too old to get parts so I fixed it with the kit."
David D'Hondt
Fort Myers, FL
"Ok, I was skeptical, I figured I had just wasted $30. I had some ABS interior plastic on a GM truck where a clip attaches to the plastic. While applying the Plastifix, I was not sure the repair would hold. The previous owner had used epoxy and something with a gummy consistency - and it didn't hold. The Plastifix (mixed rather than dropped w/needle) cured solid, considerably more so than the original part.
Barry Soben
About FiberFlex...
"I just used your FiberFlex product for the first time and I have to say I am VERY IMPRESSED!
"I repair motorcycle fairings, and as of late you see more and more "alloys" or composite plastics, like the newer ducati's, and 04 and up Suzuki, Honda, Yamaha, and Kawasaki's.
I was turing away people until I had actually started a collection of scrap fairings to use as welding rod, to repair the "unweldable plastics", until I tried FiberFlex.
"I could repair the 4 sets of plastics that I was waiting to get scrap weld rod material for,......even several broken "windscreen ears" which were completely snapped in two, and obviously was impressed enough to write this.
"Great product. I'll be buying more as soon as my supply gets low. This really helps me make money where I could not before trying your product."
Joseph M. Loewinsohn
Plastics Fabricator
"It's amazing how many times we repair bumpers that the body shops have tried to repair using two-part adhesives. We repair them with the FiberFlex and it holds every time. You can twist it, pull it...it's awesome!"
Brian Stoops
The Touch Up Company
Springfield, MO
"I've been using it on everything. I don't even need to use the reinforcing mesh. I haven't had a comeback yet."
Darrell
Bumper Doctor
Mesa, AZ
"The strength is great. We can replace tabs and we don't have to worry about our customers pulling them off. Easy to use and very strong."
Bob Foote
Faith Bumper Service
Santa Clara, CA
"I love it! It just bonds real well. It's easy to use and that helps when you have inexperienced people."
Frank
Electro Bumper Plating
Kansas City, MO
"Works great on the harder plastics like Saturn and 626's. Best rod you guys came out with in years."
Brian
Best Bumper Supply
Dallas, TX
"Works well on things where nothing else will work, like tabs and flanges that have to be flexible."
William Robbins
Robbins Bumper Service
Mobile, AL
About the FiberFlex Repair Kit...
"I just purchased the welder lite kit and it is awesome. I followed your instructions off of the web site and used a little common sense and it works perfect. I searched the entire dallas area for a kit and no one has anything close to what you provide in your kit. You all get two thumbs up for producing a quality kit. Thanks.
Brian Blankman
bblankman@deloitte.com
About our Waterborne Primer...
"This is the best waterborne. People are always coming in here trying to get me to use their waterborne primer. Nothing compares to yours. I love it!
Rod Stromburg
Perfecting Plastics
Jordan, MN
About our Plastic Welders...
"I've only had this welder for two months and I've already made over $1,200 with it!"
Ted Arentz
Classic Touch Autos
Joshua, TX
"I had to teach the auto body course even though I don't have any experience. We got one of your welders and my first job was to weld the fender on one of the kids' RM250. I'd never plastic-welded before and I didn't expect it to be so easy. It worked really well...it just amazed everybody! The repair has stood up well to the abuse it takes. Now all the kids are bringing their plastic stuff in here for repair!"
John Karavage
Birks County Technical School
Eastern, PA
"This thing is very profitable and easy to use. It has bailed me out of tight spots many times when there was unseen damage that I did not quote."
Mark Abrahamson
Highway 18 Collision
Brainerd, MN
"First job I did, paid for the whole kit. The information you supply makes bumper repairs simple. I am mobile and I can beat the body shop prices by at least 60% with the Plastic welder. My repairs on tabs and holes are stronger than the rest of the bumper. What a money maker!!!! Thanks"
Joe Cashion
Victorville, CA
"The plastic welder is the best tool I've used in my 20 years of experience in the body shop."
Steven Yuen
Central Motors
Dumas, TX
"I just bought the plastic welder. It paid for itself on the first job"
Ron Larmon
Elite Restoration
Dalton, GA
"That welder paid for itself the second time I used it."
Alec Dwelis
Smart Alec
Circle Pines, MN
"It's amazing how many times we repair bumpers that the body shops have tried to repair using two part adhesives. We repair them with the FiberFlex and it holds every time. You can twist it, pull it ... awesome!"
Brian Stoops
Touch Up Tool Company
Springfield, MO
I must admit I was apprehensive when purchasing the Mini-Weld Model 6 Airless Plastic Welder. I have been disappointed in the past with other products claiming to perform certain tasks. However, I can tell you that I have now used the Mini-Weld Model 6 Airless Plastic Welder twice and in both cases it has performed exactly as advertised. I am very pleased with the product and it has saved me over $600.00 to date.
Terry Brown
About our Fillers...
"My guys love it! They start screaming if we get low! It sands better than 3M or SEM and feathers out great. It doesn't dye back or leave a ring."
Randy Robinson
Robinson's Chrome
Hughson, CA
About our Insta-Weld Adhesives...
"I just wanted to write to tell you that your InstaWeld kit save me $600 in a new fairing for my beautiful Yamaha YZF750 sportbike. One of the alignment and attachment tabs through which a screw passes to connect two pieces of the fairing had not just cracked, but broken into six or seven pieces. Two-part epoxy couldn't hold it. But, in half an hour with the InstaWeld kit, I had put pieces back together, filled in the cracks, and sanded it down so that the metal screw receptacle fit right on. I put the fairing back on the bike with no trouble. A new fairing piece would have cost me $600. This product is amazing."
Ari Gabinet
About the ATV Fender Welder...
"I damaged an ATV fender and went searching for repair info. I found your site. It's the most informative site I've ever surfed. My order was sent on-line. I'm now smarter on this subject than I ever imagined. Many, many thanks. Very well done!"
Andy Z.
"I manufacture Extractor Rescue sleds and riverboards. I use the ATV Fender Welder occasionally to make hull repairs. I recommend my customers to your website as a source for repair welders and filler rod. I just recommended the welder to Dafo, my distributor in Sweden. You may be hearing from them. You may use my product name and add it to your website on the Kayak Welder page if you want. "
Dan Elias - Owner
Extractor
1776 Courntry Lane
Escondido, CA 92025
760-809-0355
www.extractorsled.com
"I cannot say enough great things about the ATV repair kit. If you are looking for a do it yourself kit, that is "easy" and I will attest it is Durable. then this is the kit for you. Why spend hundreds of dollars on new plastics when you can fix them yourself. I will tell all of my friends who ride a motorcycle or ATV this is a must have. Great Product!
Thank you.
Glenn D. Jackson
Austin, TX
"I purchased your ATV PRO WELDER 1. Tried it on my son's busted fender today . I found the unit very easy to master and it did a wonderful job. After the weld job was done, I sanded the area and almost made the 10" crack invisible. Amazing. Great product! Now my buddy has his busted fender in my garage. Thanks"
David Foster
About the KC Welder...
Hey guys,

Just wanted to say thanks! I ordered the KC Welder kit and had my Coleman canoe fixed in just 1/2 hour! I thought about doing this myself and tried a torch with bad results. I ordered the KC welder and that did the trick!
Thanks again for your help!
Eric McIntyre
Pepperell, MA
About our Plastic Magic Adhesion Promoter...
"In all my 15 years in the body repair trade, I've never had a problem with a bumper coming back with the paint peeling when I use the Plastic Magic. It simply does not peel! I spray it on the primer too to help basecoat adhesion. DuPont wanted me to use their system. I tried their product once, and that bumper came back peeling!"
Richard Jones
David Allan's Body Shop
Huntsville, AL
About our Web Site...
"As a Fleet Manager I'm always looking for new ideas to reduce cost and keep work in-house. Your web-site has given me the information I need to effectively begin plastic repair of various types. Outstanding!"
Stephen DeCarlo
via email
"Your web site is great. The information and services provided are outstanding. I especially like the downloads available in the Acrobat format. What a great way to have users of your products informed of technical and new product information. It appears to me that your company is setting a new standard."
Mike Maloney
Collision Repair Instructor
Elkhart Area Career Center
"We have spent hours on the internet trying to find useful information on plastic repair, identification, and techniques. Your site is the best that we have found. It gives us useful information and is easy to navigate. This has saved us a tremendous amount of time."
Richard & Kim Mays
via email
"Your web-site is very informative. It is the most informative site on the net when it comes to plastic repair. Keep up the good work"
John Lombardo
via email
I found your site while searching for information to help me repair some plastic fairings and other parts on an old Yamaha motor scooter. I want to tell you how much I appreciate the amount of helpful information your site provides. I've learned more about plastics and plastic repair than I thought would be possible. Please keep this invaluable resource on the air!
Jeffrey Street
via email