Polyvance at the 2019 SEMA Show
November 11, 2019 by Polyvance
The 2019 SEMA Show took place November 05 - November 08 at the Las Vegas Convention Center. Polyvance's booth was better than ever before! We had three of our nitrogen plastic welders that we used for demonstrations, and we also had our brand new 6076 Bumper Stabilizer on display.
Sunday, November 03, 2019 - Initial Setup
Part of the team arrived at SEMA Sunday. That night was spent getting the main part of the booth set up.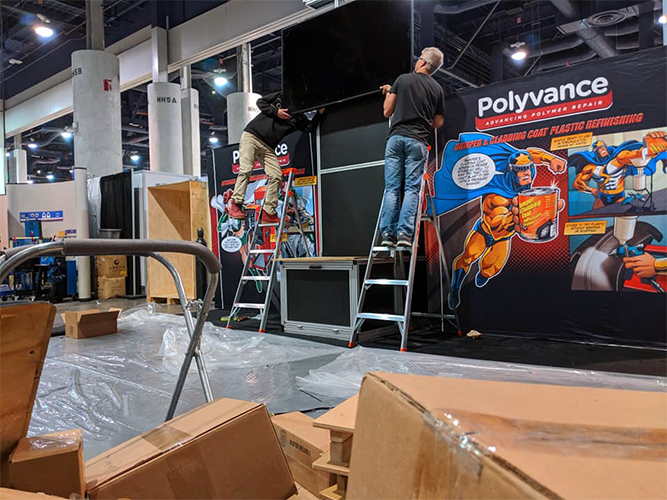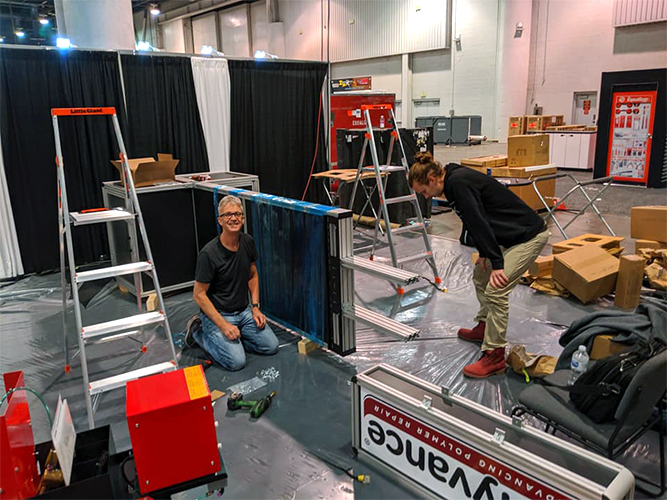 Setting up the booth at 11:00 PM!
Monday, November 04, 2019 - Finishing Up the Booth
Monday, the rest of the group arrived (even though there were some hiccups and some flights had to be changed). The day was spent finishing up the booth and catching up.
Tuesday, November 05, 2019 - Day 1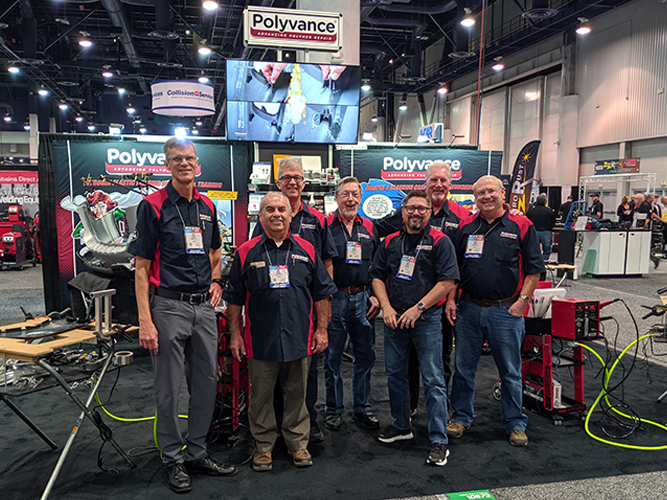 The Polyvance crew! Left to right: Kurt Lammon, Jose Heded, Keith Lammon, Leon Roberts, Scott Bixler, Mike Koren, and Greg Borst. Not pictured: John Wilburn.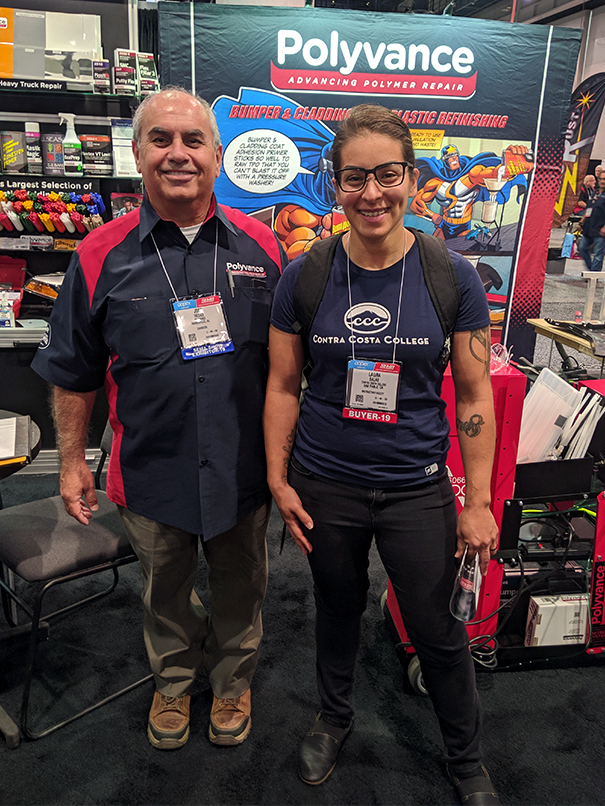 Jose with Laura Salas, instructor at Contra Costa College in San Pablo, CA. They will be purchasing some of our products to use for their training.
Highlights:
Wednesday, November 06, 2019 - Day 2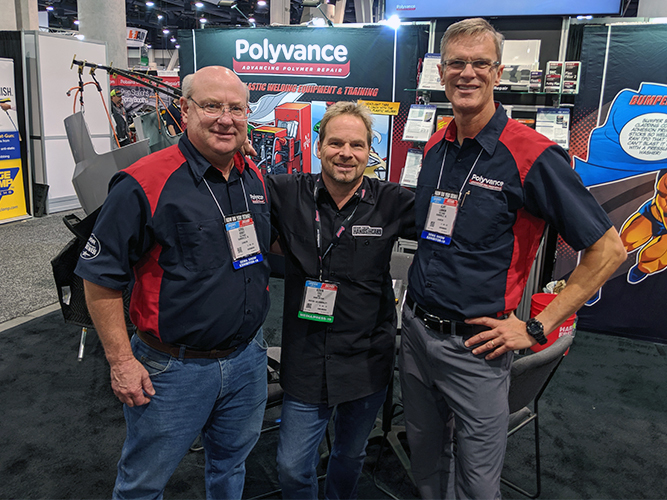 Greg and Kurt with Kevin Tetz from Hands-On-Cars with Kevin Tetz!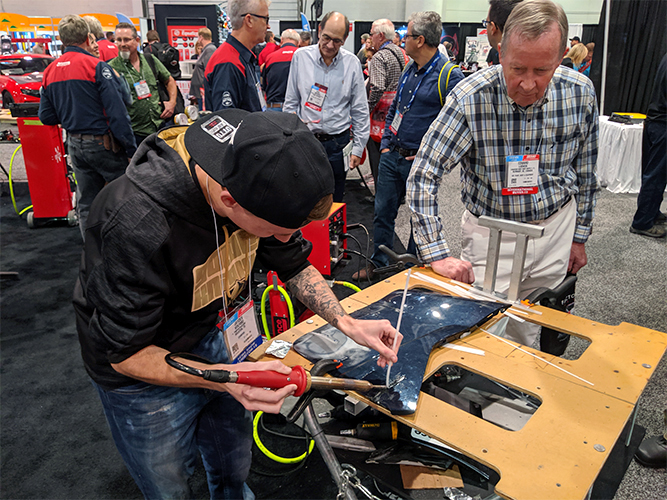 Jay Wolford's son, Jayden, tried his hand at nitrogen plastic welding at the Polyvance booth at SEMA. Jay, of State Farm, does a lot to spread the word about plastic repair.
Highlights:
Thursday, November 07, 2019 - Day 3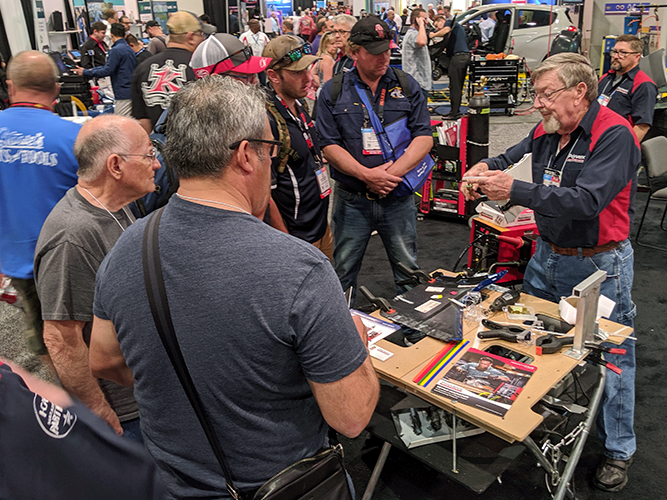 Leon is doing what he does best!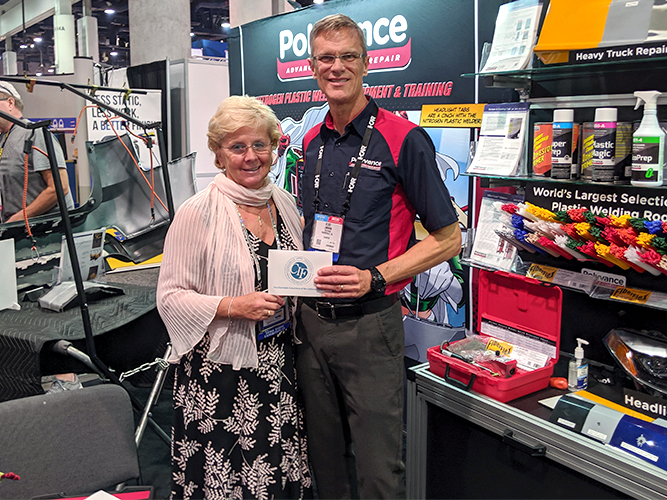 Petra Schroeder of the CIF - Collision Industry Foundation presents at award to Kurt for Polyvance's support of their cause. CIF does a lot of good for a lot of people! Visit their website to find out more.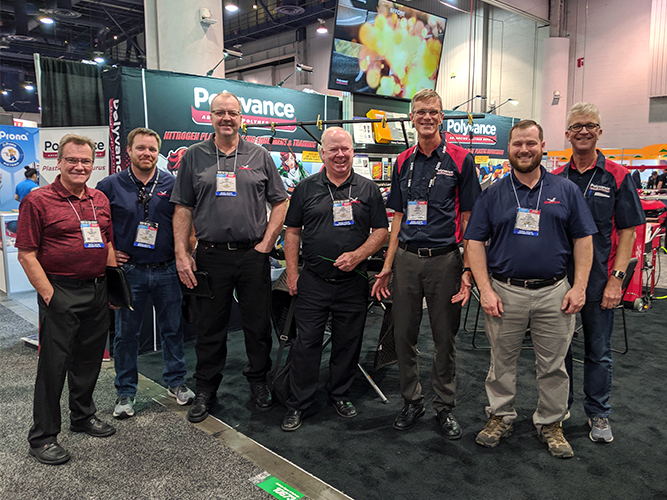 The sales team at Wesco stopped by our booth to say hello.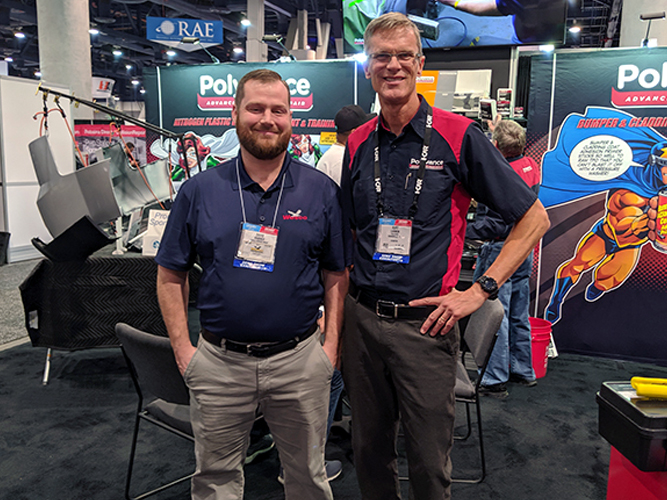 David Kroeker, of Wesco, is one of Polyvance's most prolific salesmen!
Highlights:
Friday, November 08, 2019 - Final Day
The team finished up the last day of SEMA and began packing everything up. They were too busy to get photos!
Final Thoughts
SEMA is always great, and this year was no exception! Thank you to everyone who stopped by our booth. We love seeing our friends and loyal customers.