Liquid Fertilizer Spray Tank Repair
April 30, 2018 by Polyvance
We recently had a chance to make an interesting repair! Someone had a cracked liquid fertilizer spray tank and wondered if we could fix it. This kind of equipment doesn't come by us often, so we definitely wanted to take this opportunity. It was no problem to repair with our 6080-CG nitrogen welder! Here are some photos of our process:
There is a pretty large crack right on the front of the tank.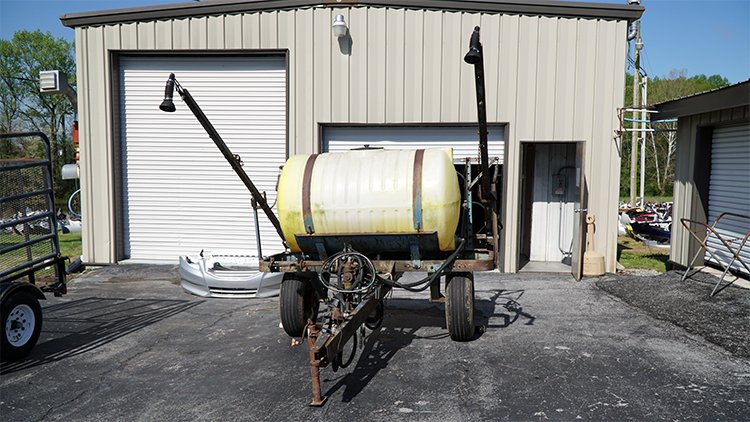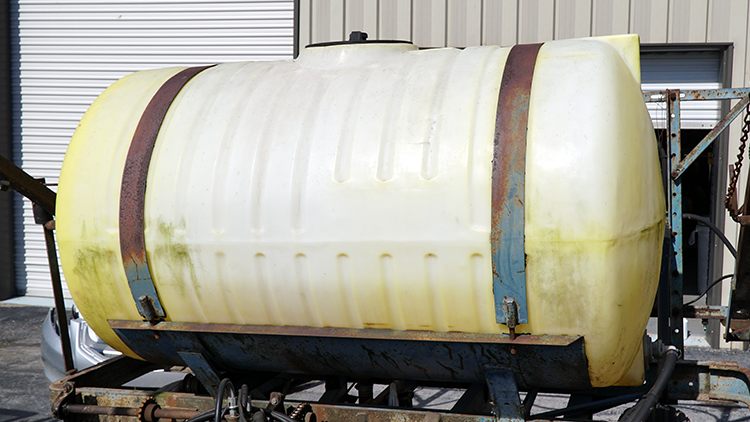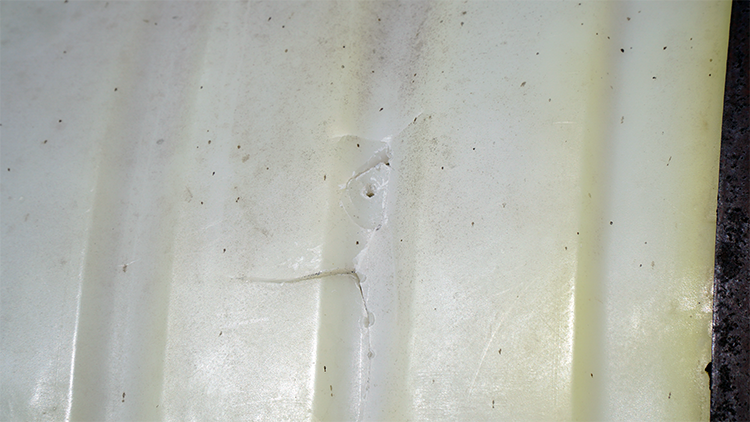 The crack has been taped with aluminum tape and stapled using our 6203 Hot Spot Plastic Stapler. This keeps the damage aligned so we can weld it, and it also prevents welding rod from seeping into the inside of the tank.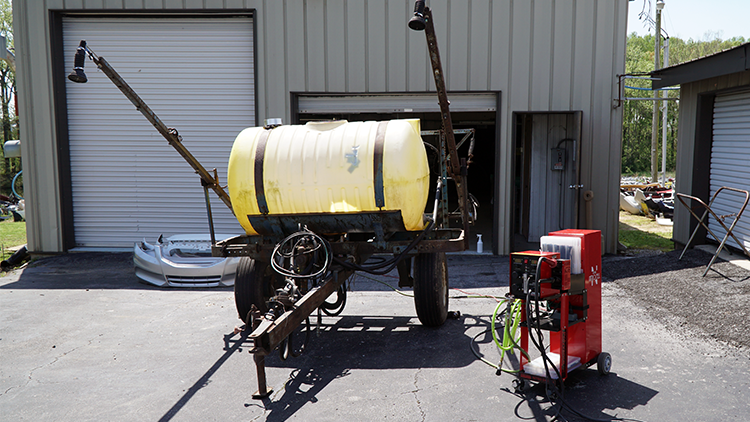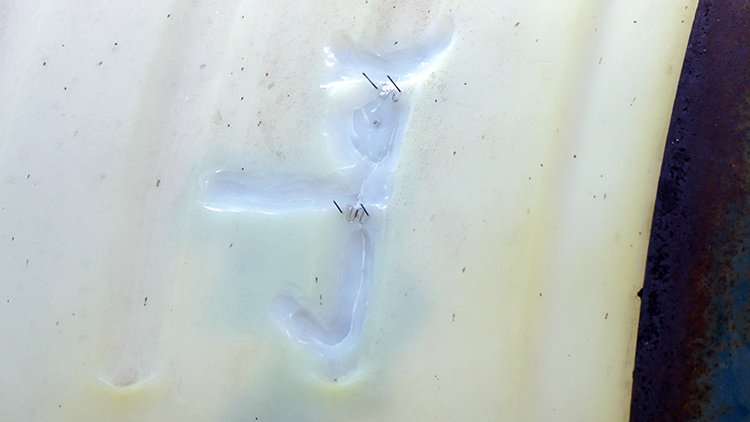 The final result. The crack has been successfully welded, and now the liquid fertilizer won't leak out of the tank.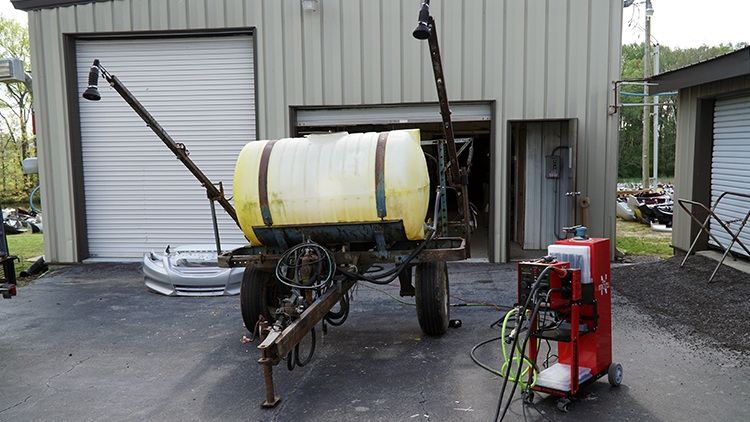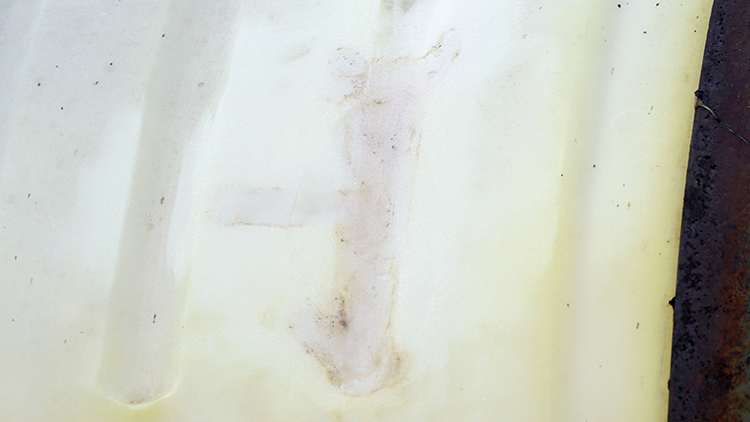 Now you know that if something unique like this comes by your shop, you can repair it! With our nitrogen welders, you don't have to limit your repairs to just bumpers!