Polyvance Offers Live Virtual Training on Repairing Headlight Tabs
September 30, 2022 by Polyvance
Polyvance Offers Live Virtual Training on Repairing Headlight Tabs
As headlights get more expensive and as parts shortages and delays persist, being able to repair broken headlight tabs will open options for greater profit and shorter cycle times.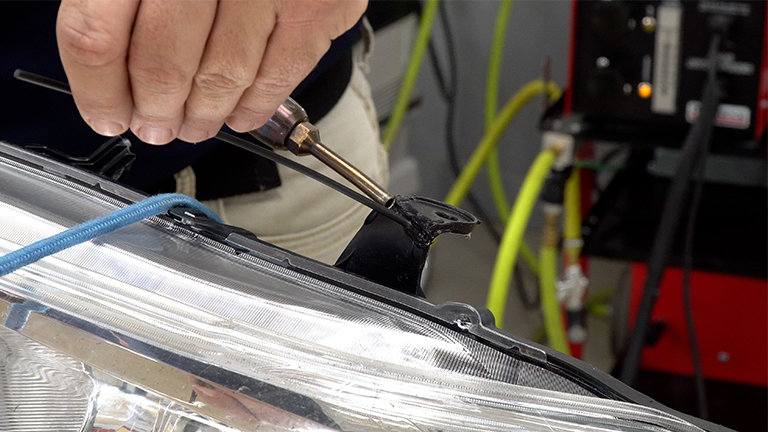 If you're interested in learning the jealously guarded insider secrets about headlight tab repairs, then tune into our live, virtual training session at 11:00 am Eastern (8:00 am Pacific) on Wednesday, October 19th. John Wilburn, Polyvance's head trainer, will show you his special tips and tricks for making strong, OEM quality repairs on broken headlight tabs.
The training will cover the following topics:
How to identify the type of plastic used on the headlight housing
Considerations when welding visible and hidden tabs
Live repair of a hidden headlight tab
Live Q&A session
To register for this free event, email training@polyvance.com with your name and company information. The Zoom link will be emailed to registrants several days before the training session. A recording of the session will be available on our YouTube channel after the event.
For those looking for more in-depth headlight repair training, click here to learn about our online PR-03 training course.